Niki's Chickens
This is a new project and is something that I have wanted to do since I was a teenager.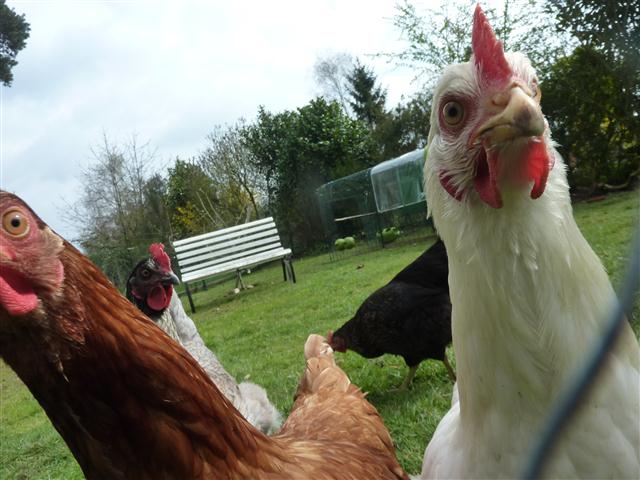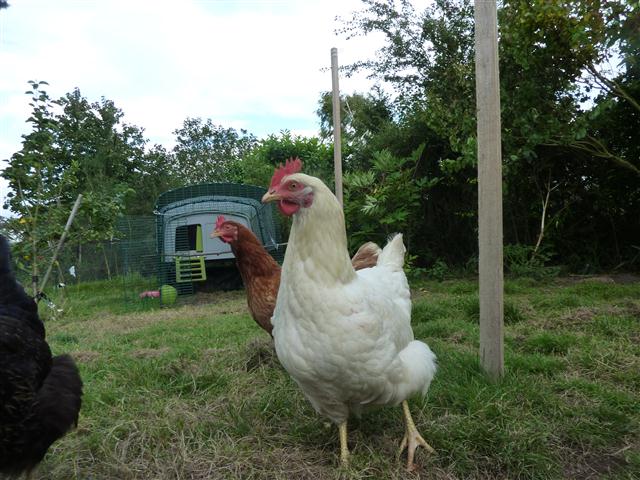 I have started with four chickens and they live in an Eglu.
I purchased them on the 11th February 1012, from Newland Poultry in Malvern, who very helpful to me during the setting up process.
They are hybrids and are:-
Ranger - brown - Molly
Bluebell - grey - Biddy
Amber - white - Annie
Road Rock - black - Gertie
Trying out the first extended pen.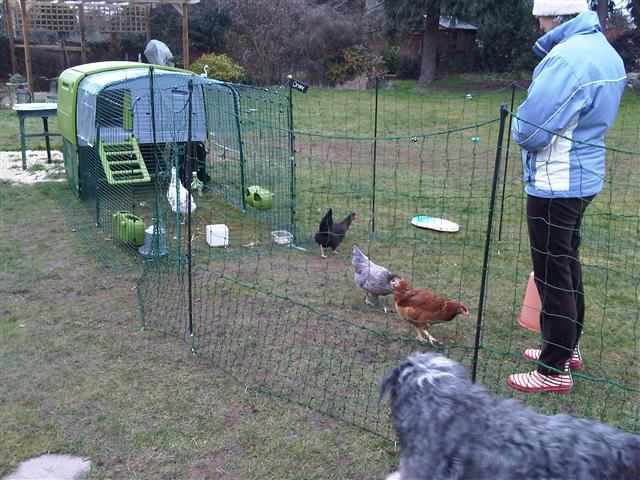 Moffat en garde.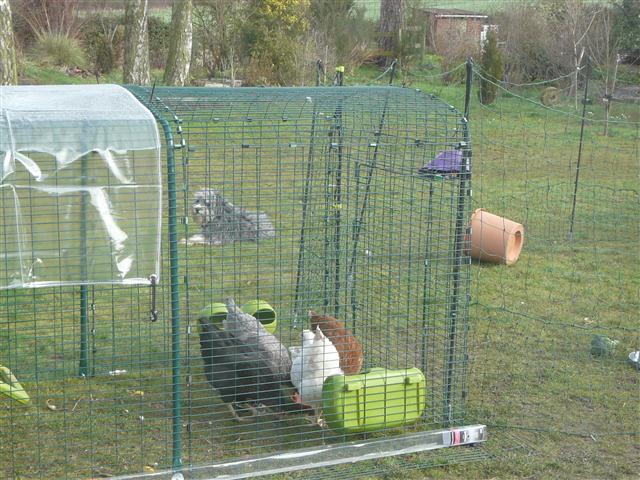 They appear to be contented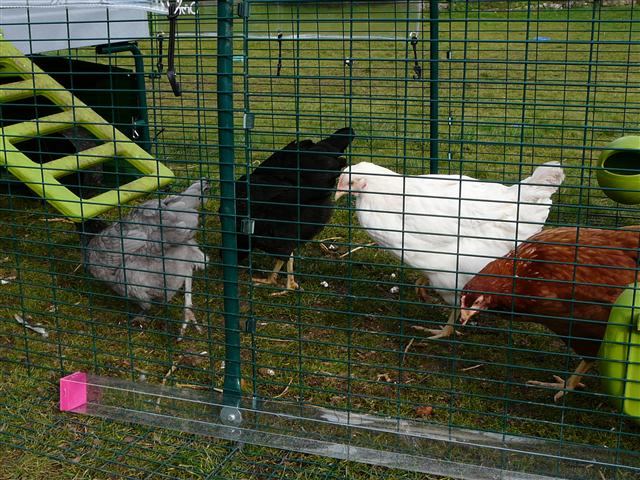 Eglu by Omlet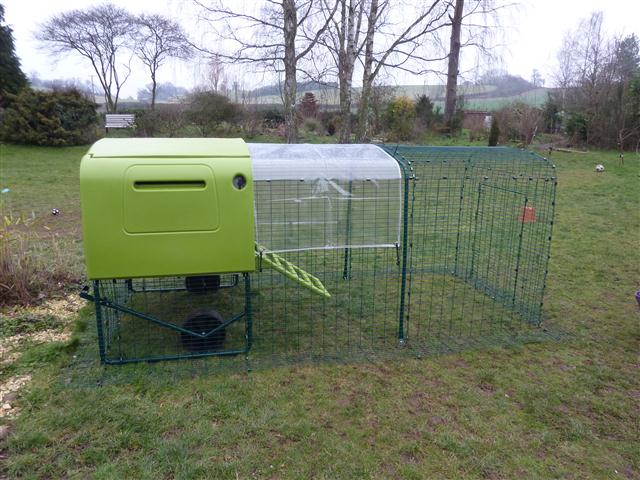 First freedom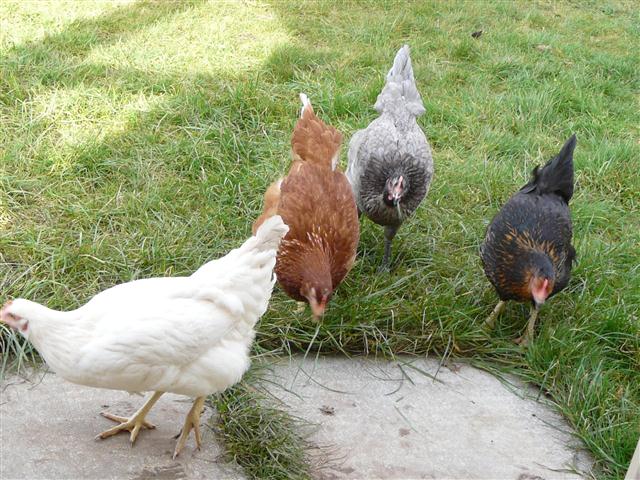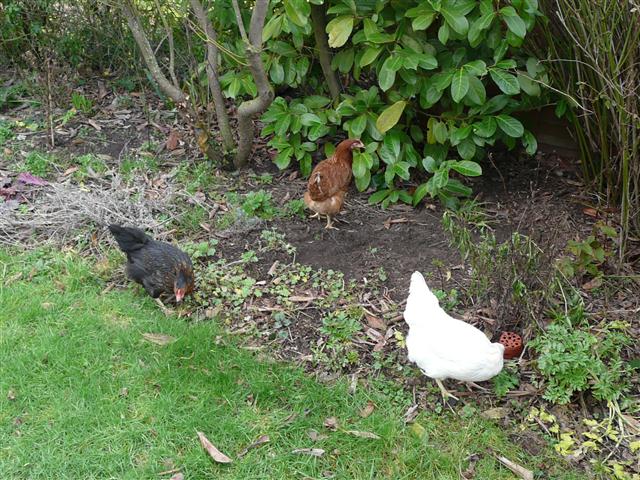 I now have a larger pen with the coop inside it. Apart from this being a secure area for them, it keeps Moffat from gobbling up tasty droppings.... Also because of the tasty droppings, with the original soft netting Moffat, had to be cut free twice, her head was all the way through and was choking herself.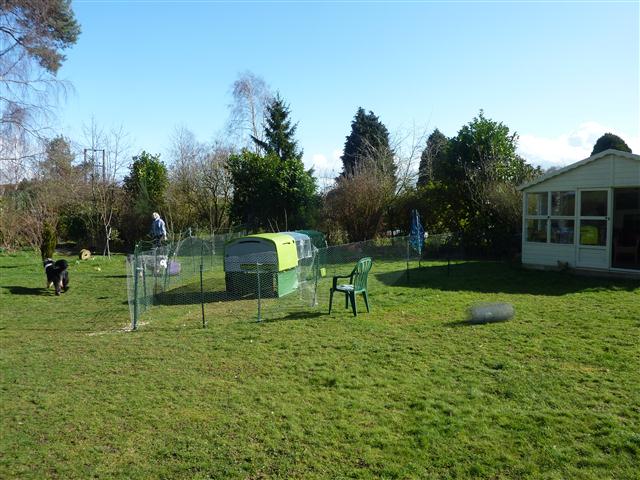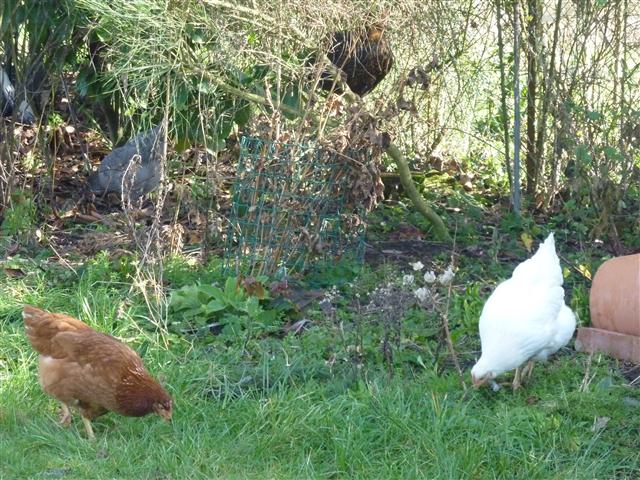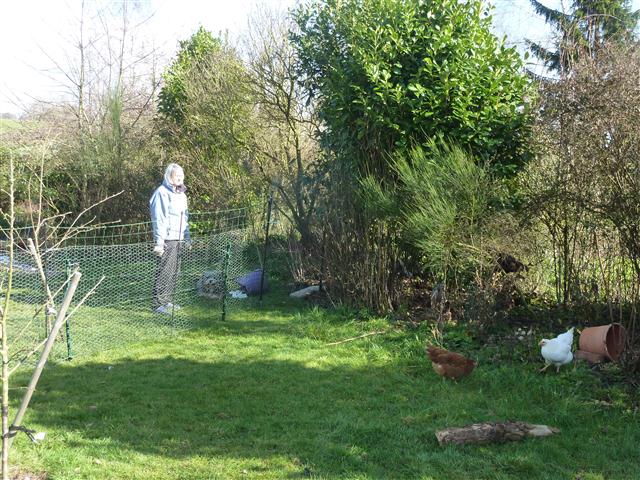 11th March 2012, the first egg!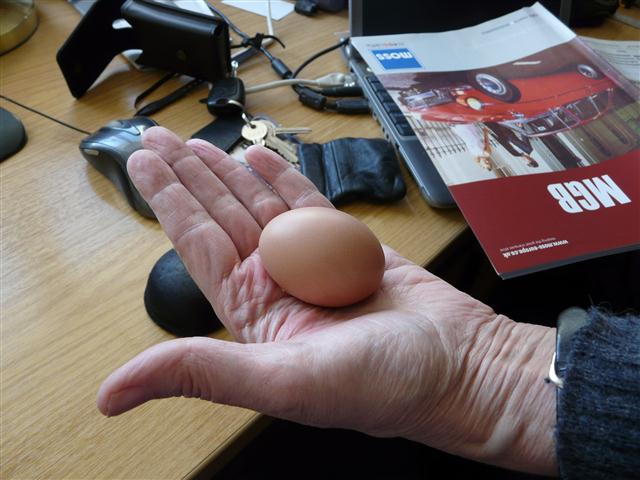 Egg production of 4 a day is going well. I have regular customers. And the eggs taste wonderful when they are so fresh.
There has been one incident of "egg bound", but that thankfully has been overcome now.
What a whopper!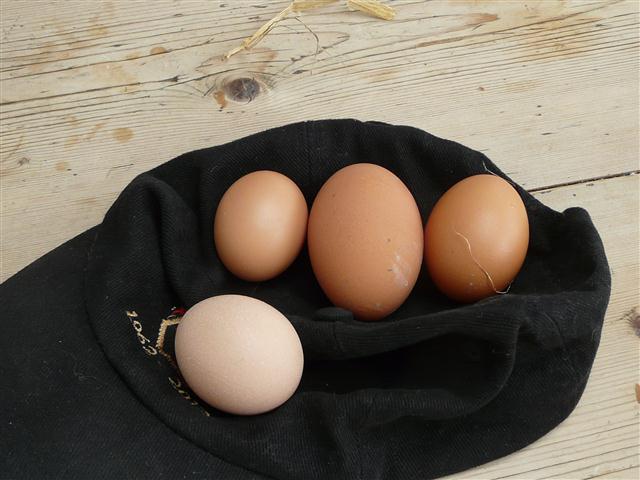 Their empire steadily grows...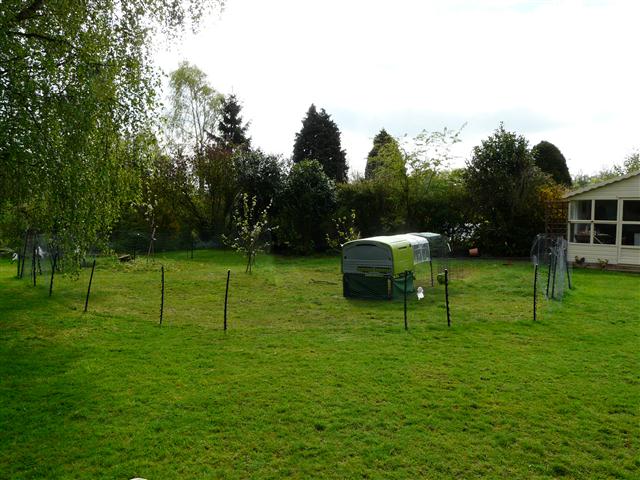 12 months on (Feb 22 2013) and here they are.
Biddy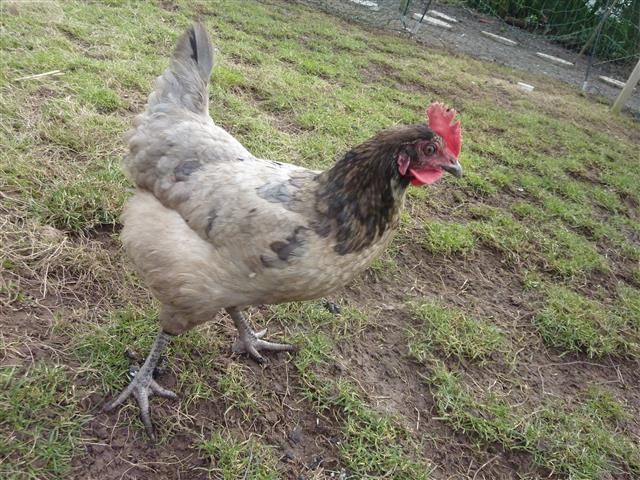 Mollie, Gertrude and Annie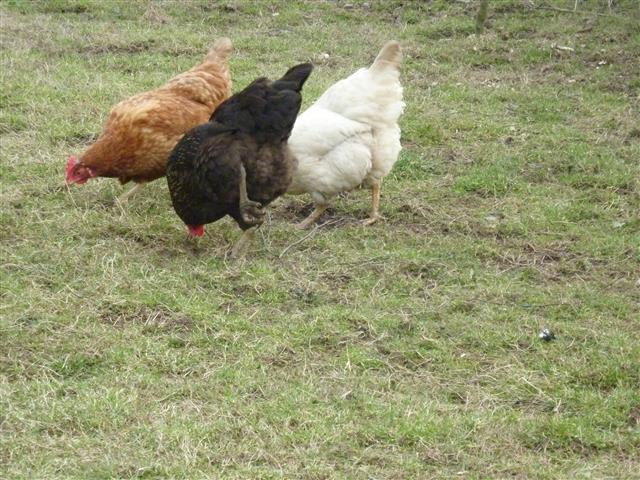 Updated February 21, 2013