Harry was born at Clee Hill on the 17th September 2009.
He is a Bearded Collie, not CC registered, but will be registered with the Working Bearded Collie Society.
His full name is Random Harry and was bred by Mrs Carol Allen.
Father is "Smith's Sky" and Mother is "Cinnamon April Morning Mist over Foxtarn" otherwise known as Fern
February 2014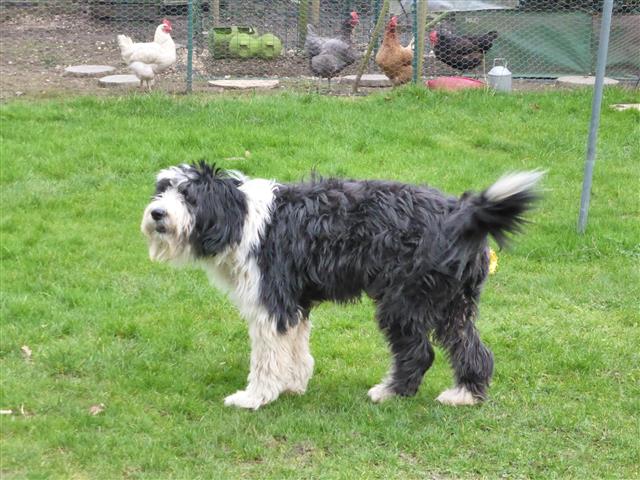 January 2013 in the snow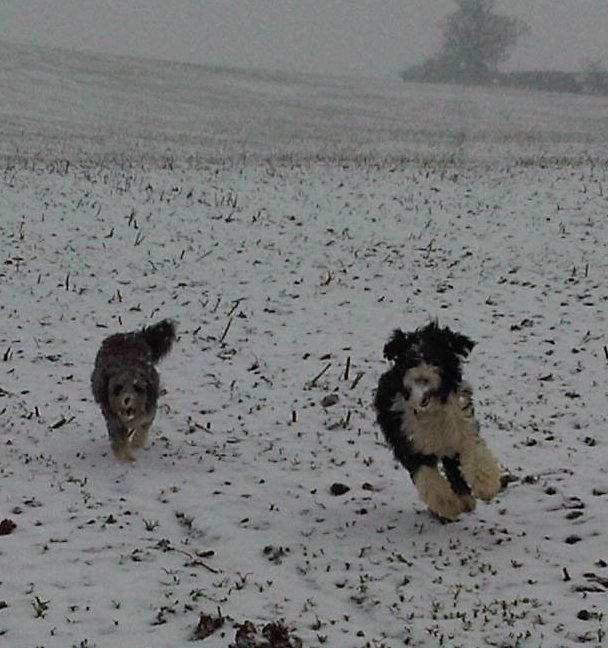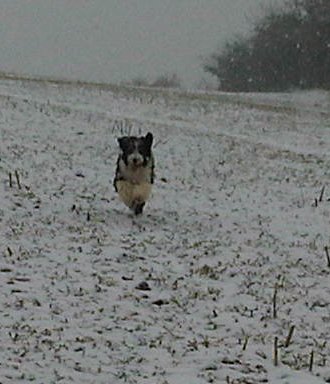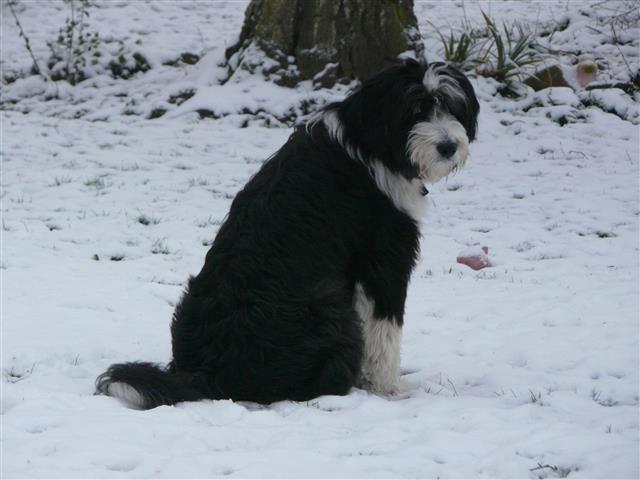 February 2012 in the snow with Mothy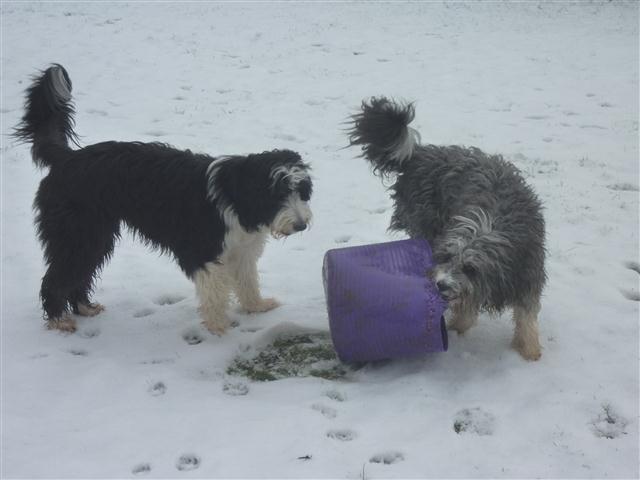 October 2011 just over 2 years old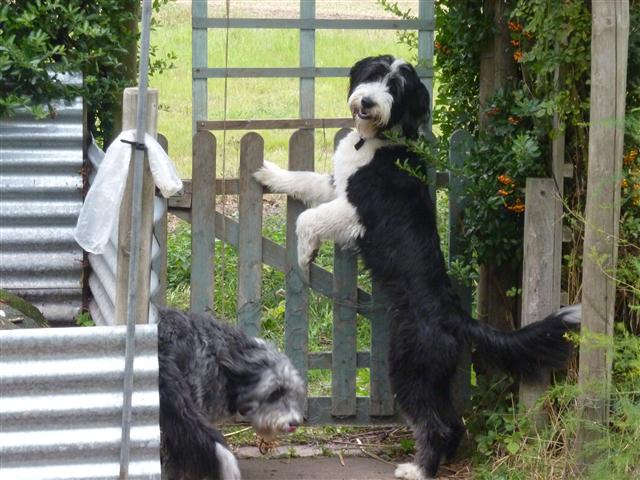 Here is Harry in June 2011 - with a haircut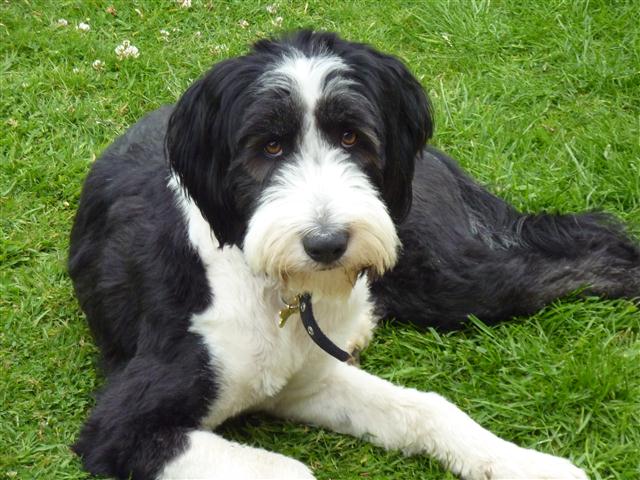 Facing up to each other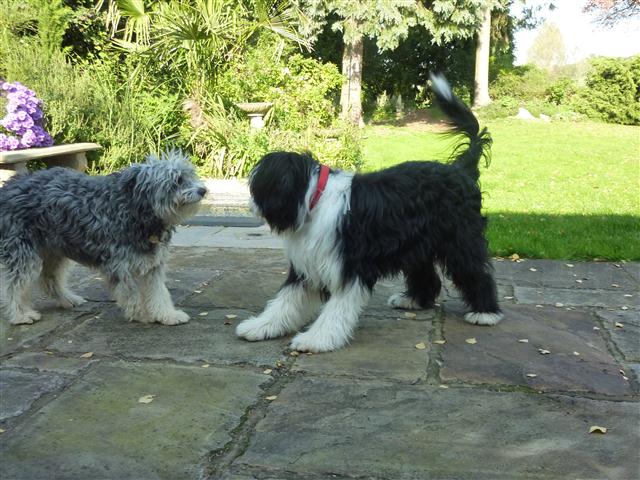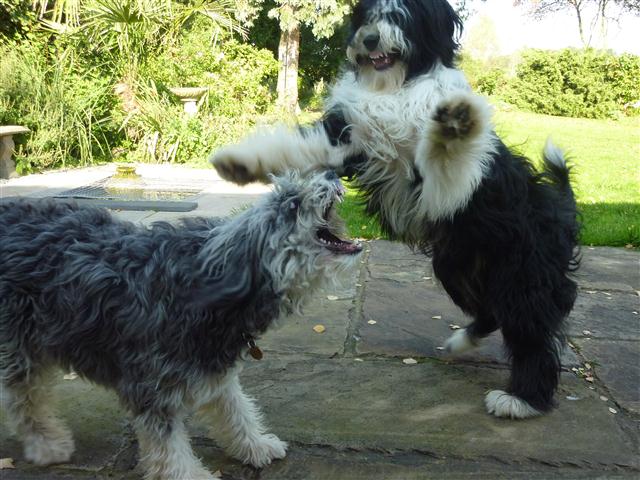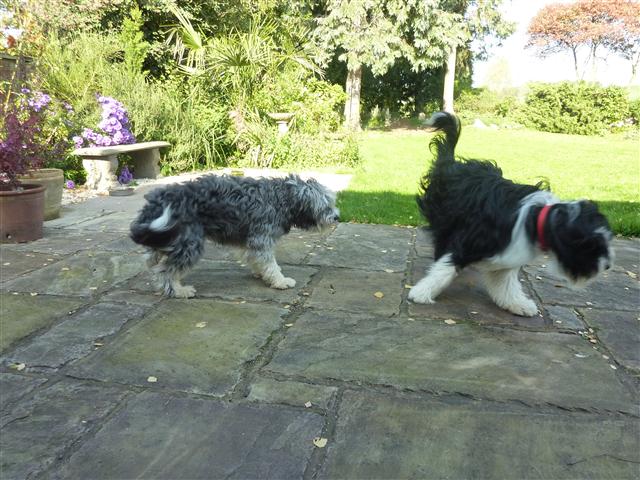 Harry 12 months, and Moffat nearly 3 years.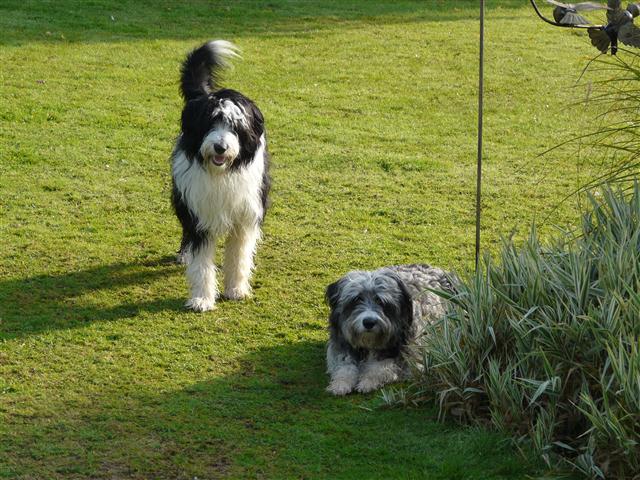 He's getting to be a big boy now at 6 months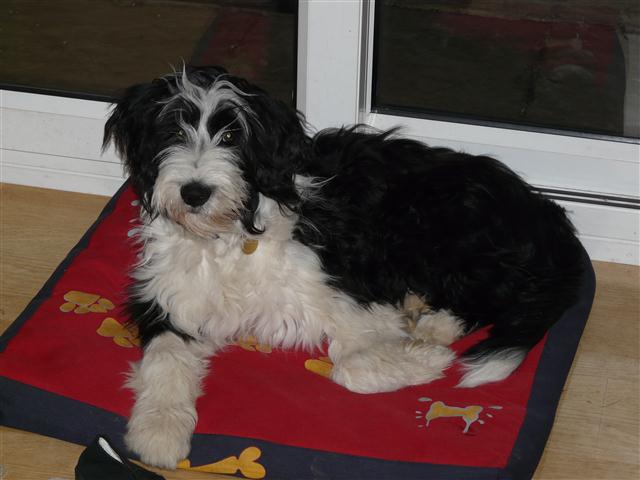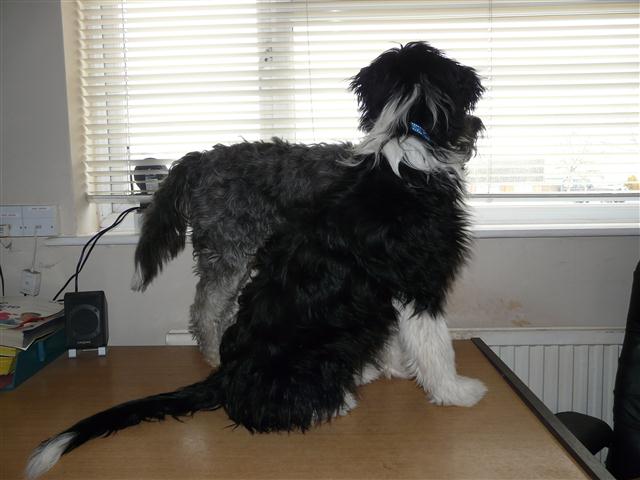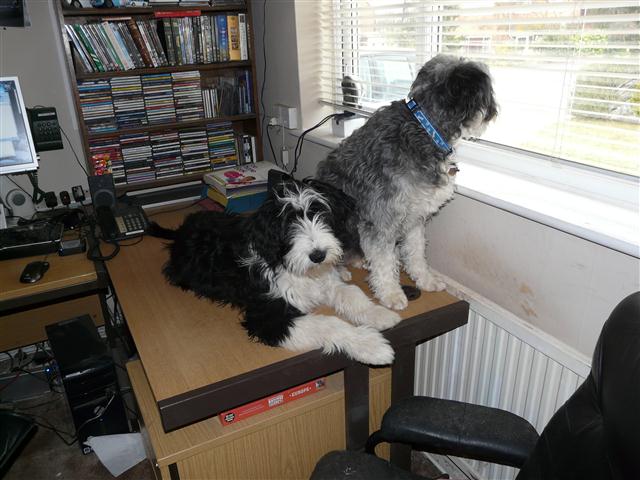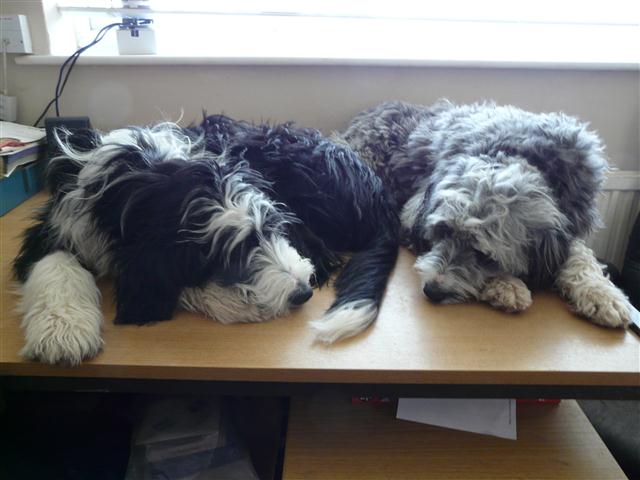 26th January 2010, went solo...

and similar shot 7th October 2010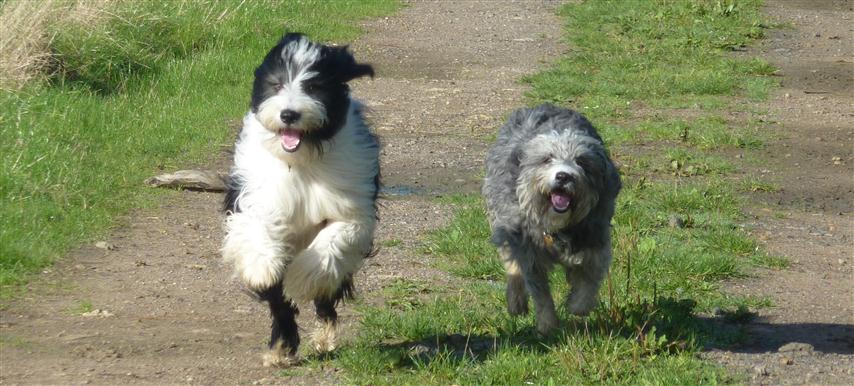 and again in Ocotober 2011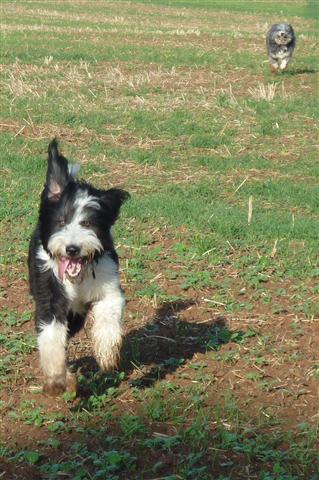 Finally he arrived on the 19th November 2009.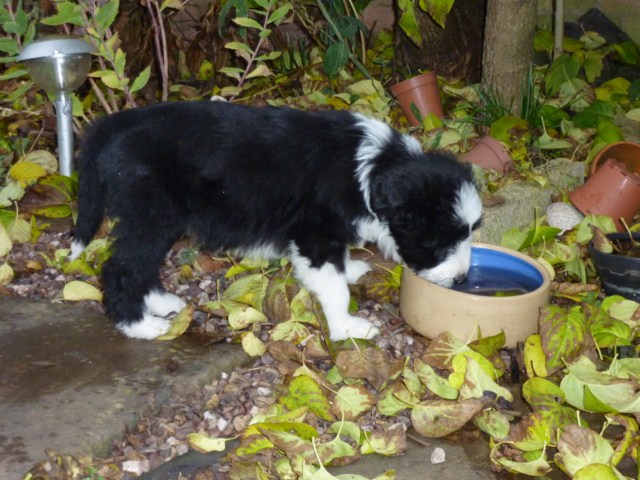 Initially we had some upset with Moffat who was not at all keen on this new upstart. But after one day had accepted the new one quite happily.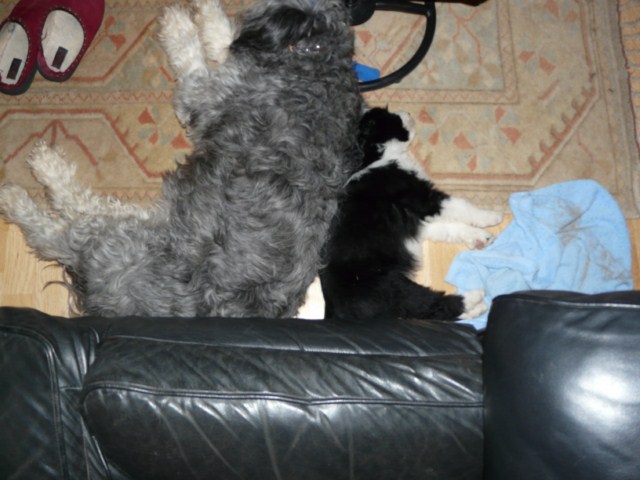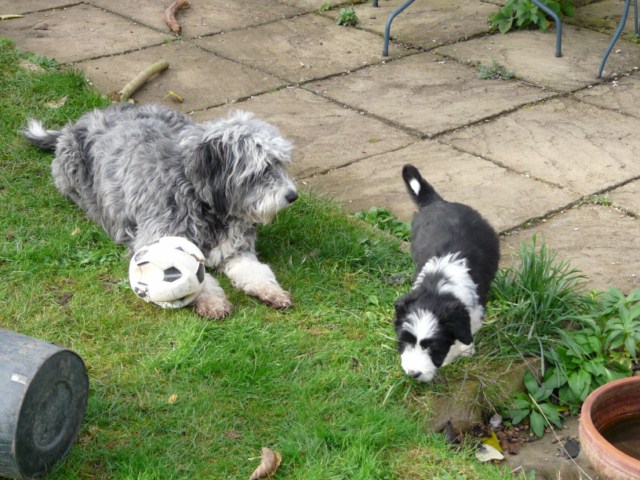 He takes great interest in everything.
Harry now at 13 weeks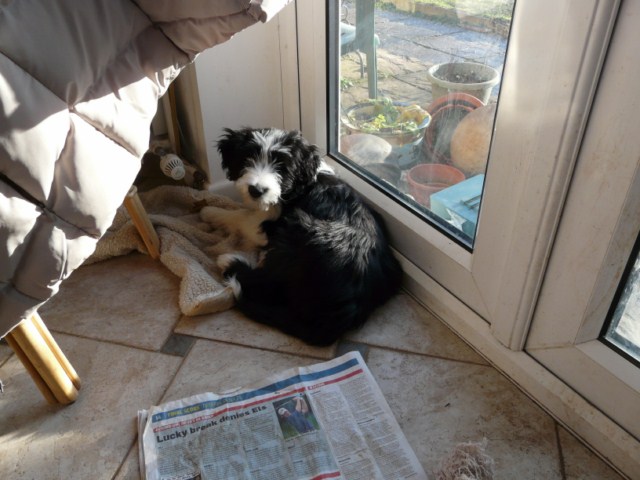 At Croft Farm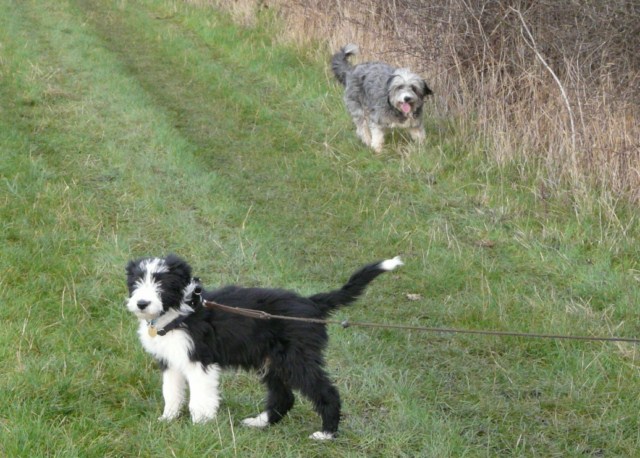 13 weeks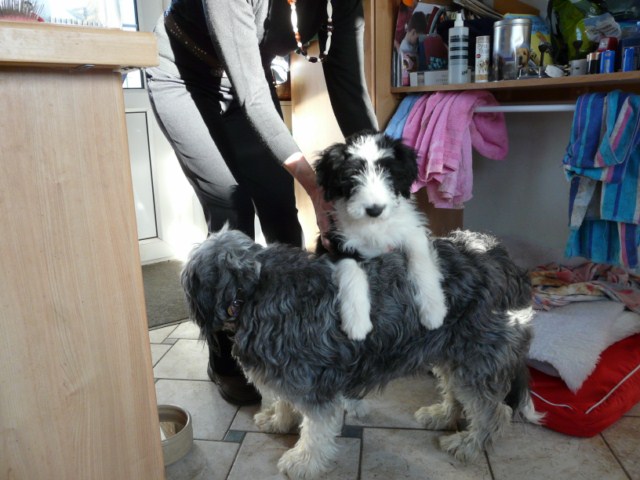 impressions of Morecombe and Wise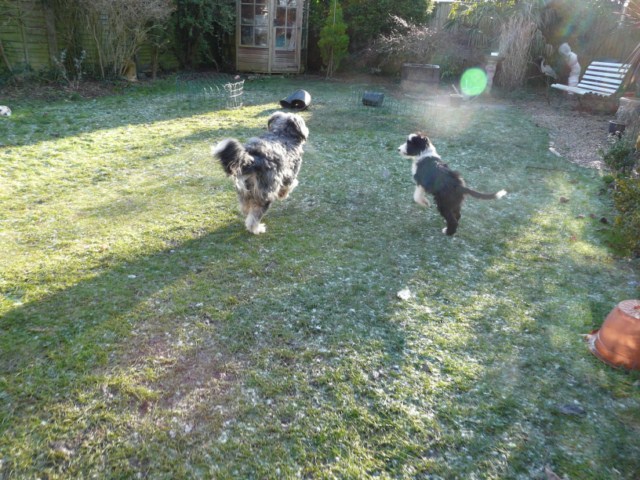 Page updated Sat, June 13, 2020