Diggie
7th February 1982 - 21st October 1993
Diggie was a BIG Neardie! He was the offspring of a Beardie and a German Shepherd. He was always a gentleman and even dog dislikers could get on with him. A dog of a lifetime. 20 years on and the loss still hurts.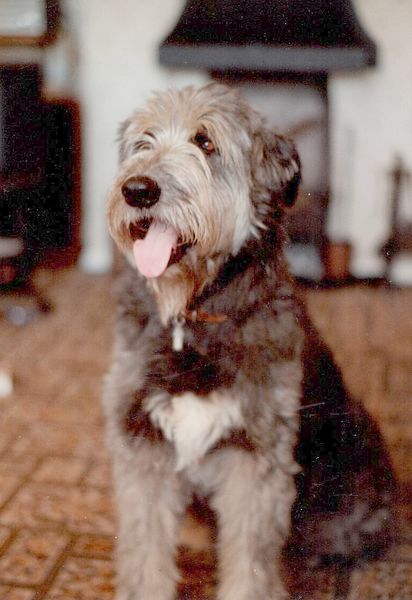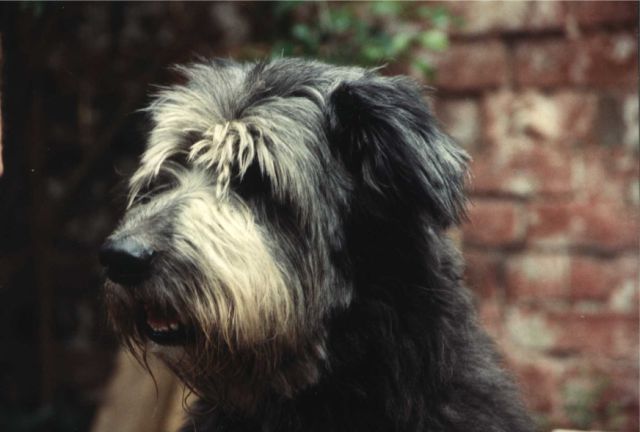 Photoshoot so that his portrait could be painted.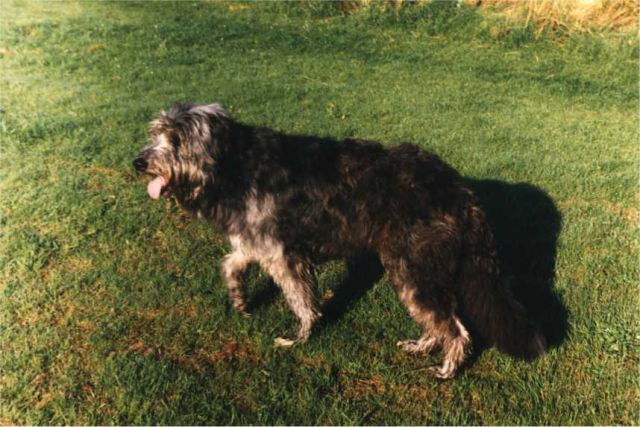 A lupine pose as he dries out after swimming in the river.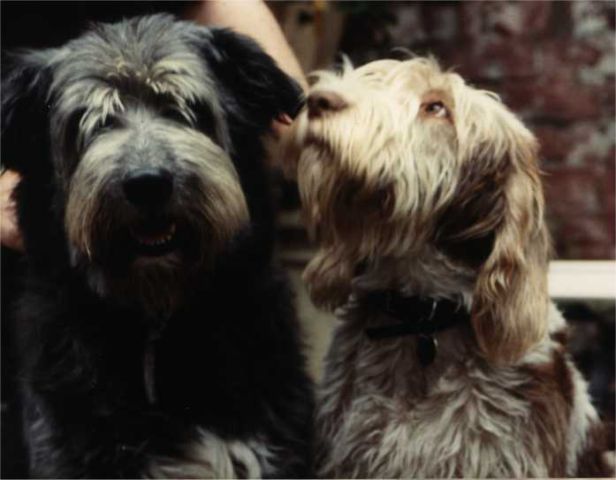 With Mothy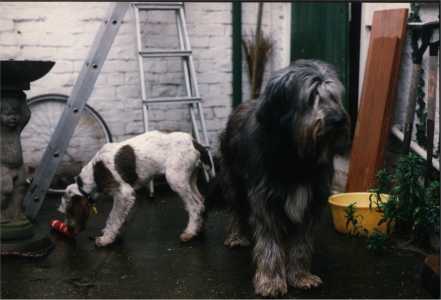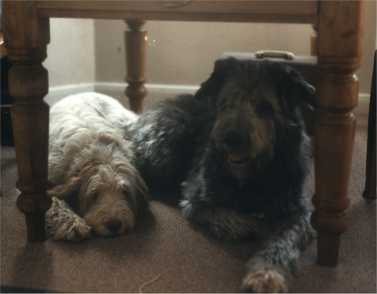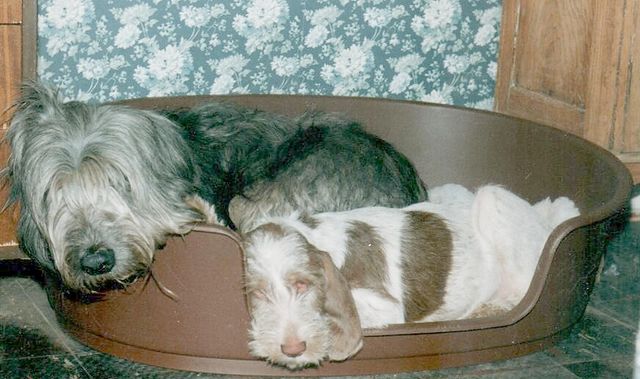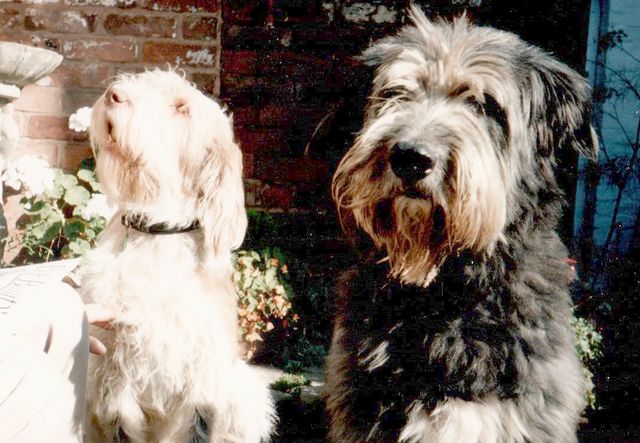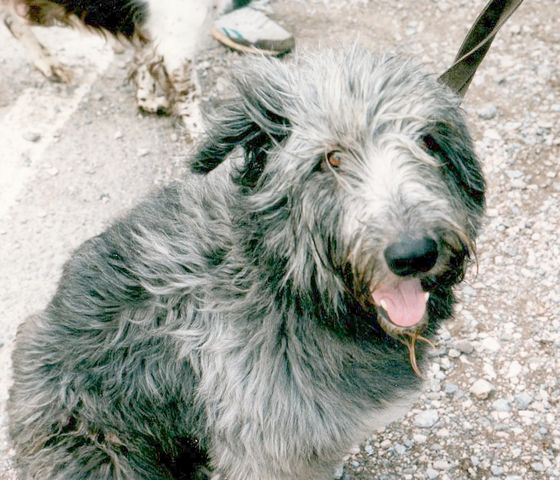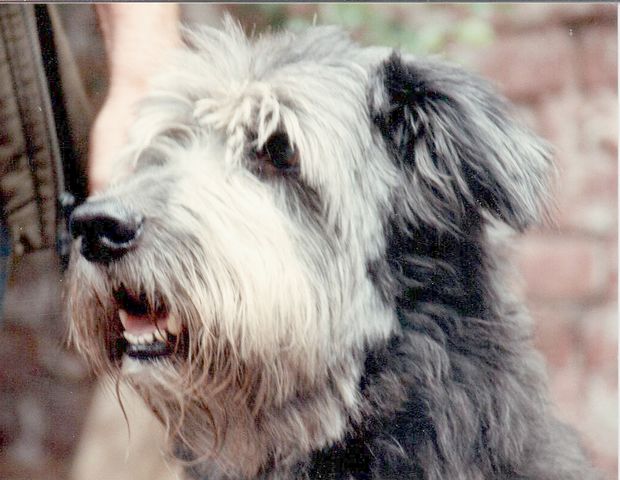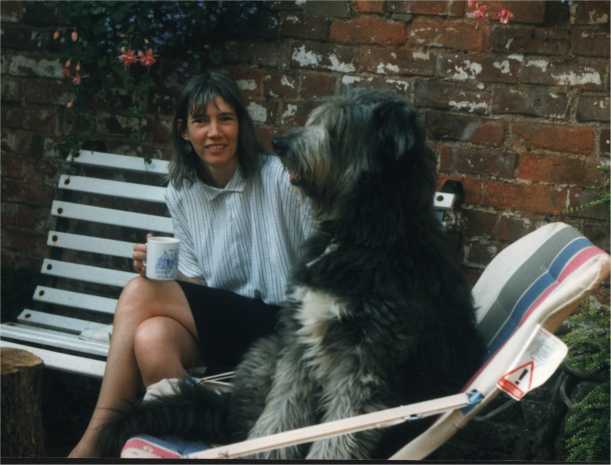 And a picture from the archive Me and Diggie in 1988