Austin Healey Sprite MK3 verging on MK4
These are notes I originally wrote:
Work is progressing with its recommisioning. I was told by the previous owner that the car was 99% back together. Naturally there is some investigation to discover which 1% needs completing!
To do, includes, fitting a working fuel pump, start engine, bleed brakes and clutch, tidy wiring and controls, get windscreen washer working. So am getting there.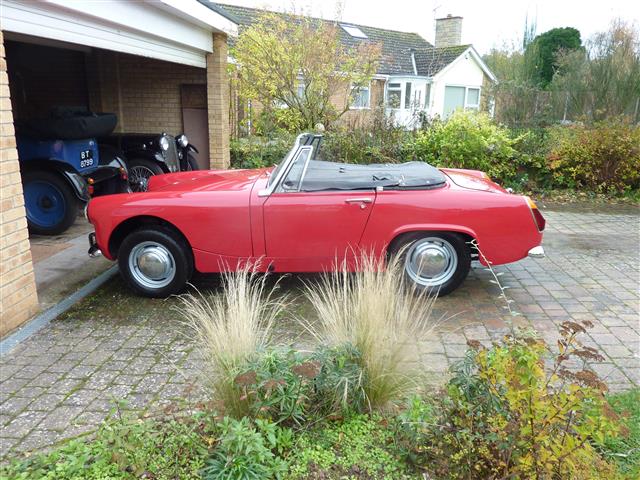 Photos showing condition of the car some years ago.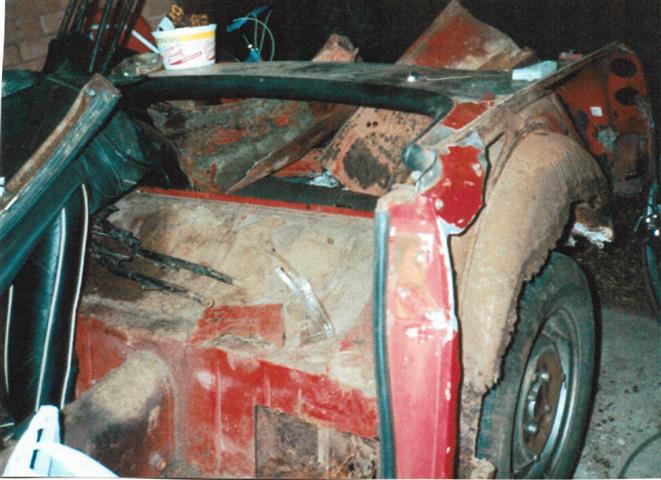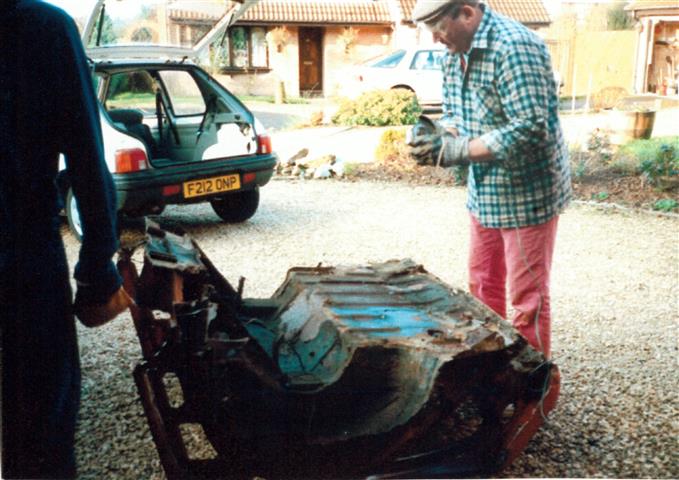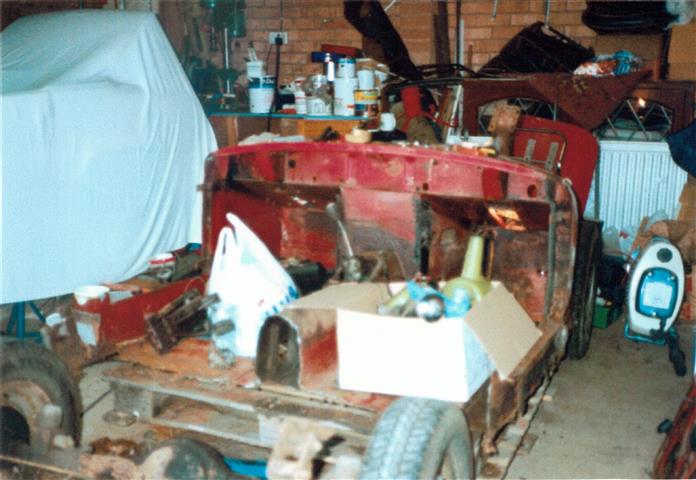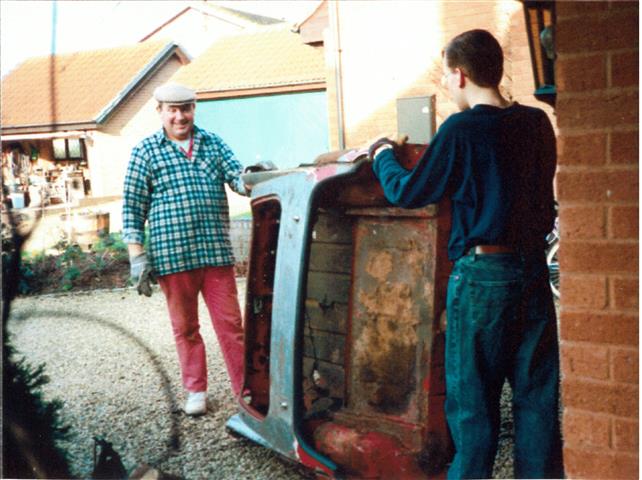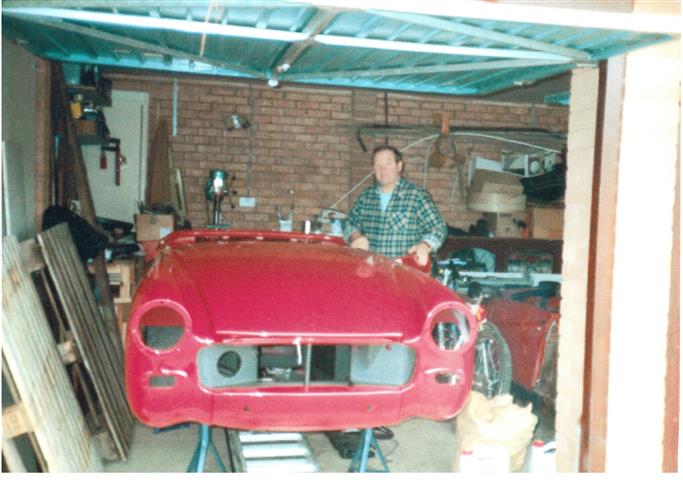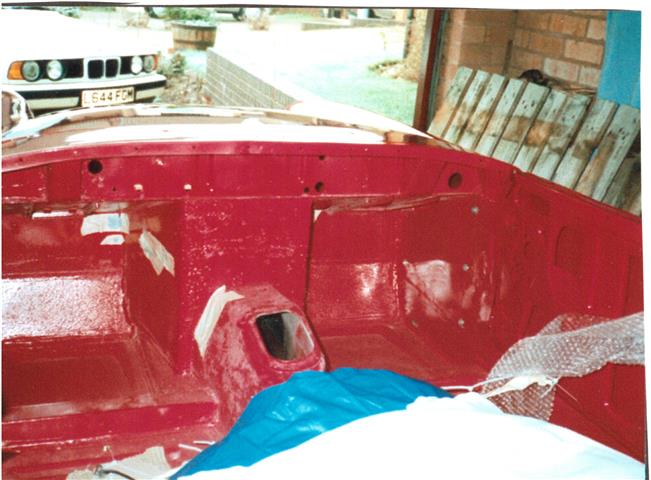 Arriving home 24th November 2013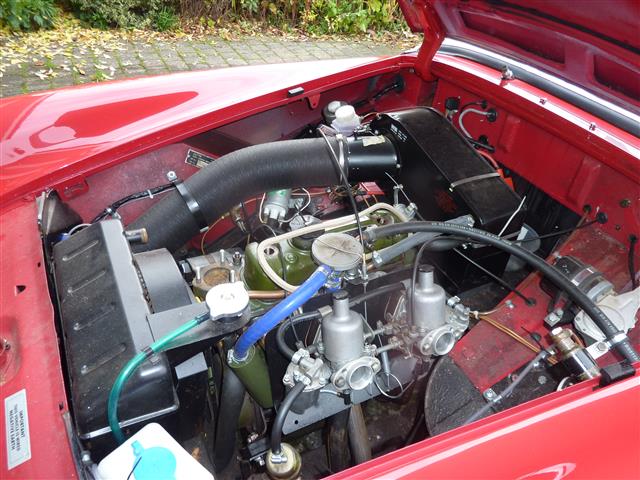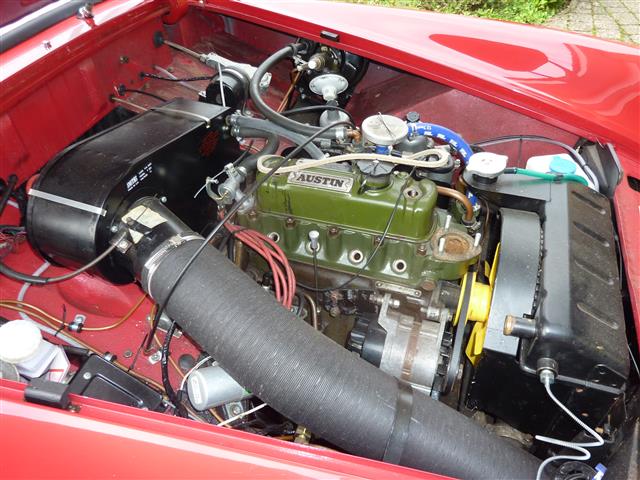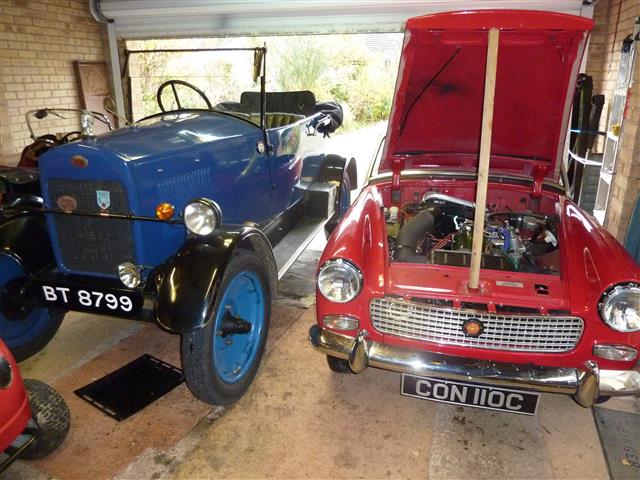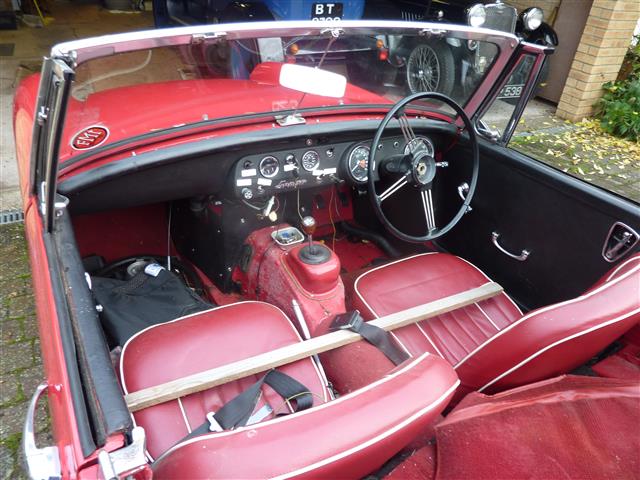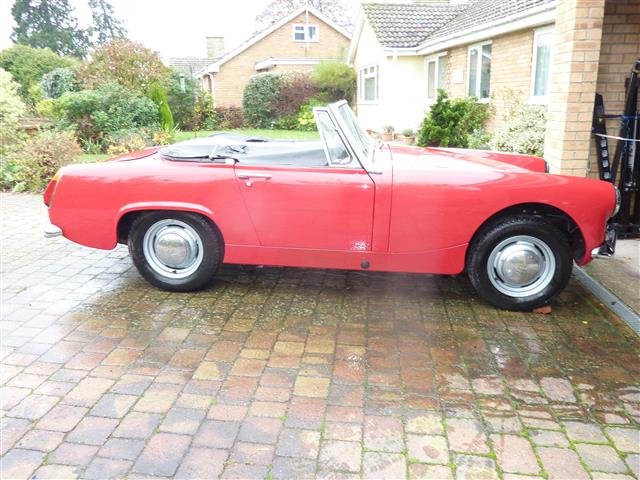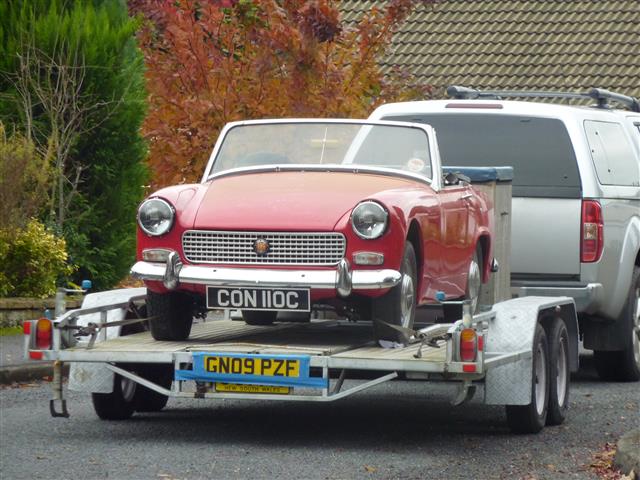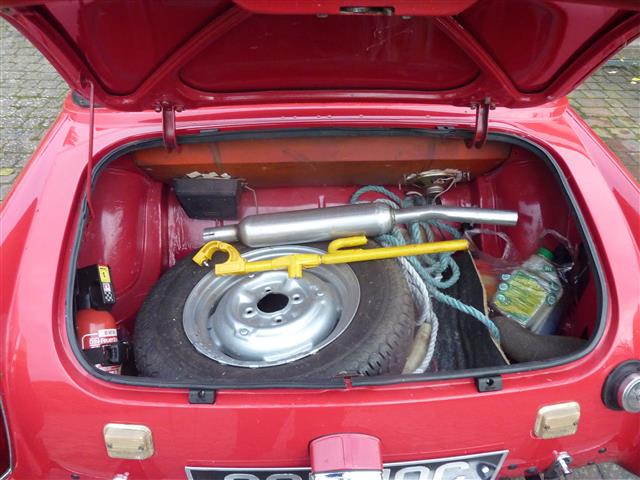 December 19, 2013