Here is my 1934 Singer Le Mans. I have known this car for about 15 years, so when the chance to buy it came about, I had to sadly move the TR4 on.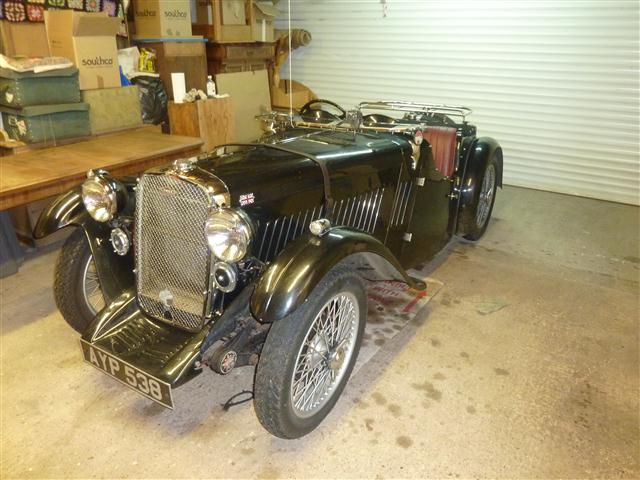 She is in very good condition as the body had extensive restoration in the 1970s and has rarely been used in the wet, or winter.
The engine has had a Minor modification - as in Morris 1000. The original engine comes with the car and will eventually be re-united.
The car works very well but has benefited from me closely looking at all the items which have not had much use during the last 10 years, just 2034 miles travelled.
I am the 5th owner, and had been owned by the previous family for 40 years. I hope to find more history about the car in the near future.
Basic details are
1st registered 18th May 1934 in London
Chassis number 60320
Engine number (possibly) 55544
I now have a certificate issued by the Singer Owners CLub which contains the factory build information for the car. The owner is listed as S. Harris. This likely to be Samuel Harris of 82-84 Wardour Street, and that address appears to have been a film laboratory at that time.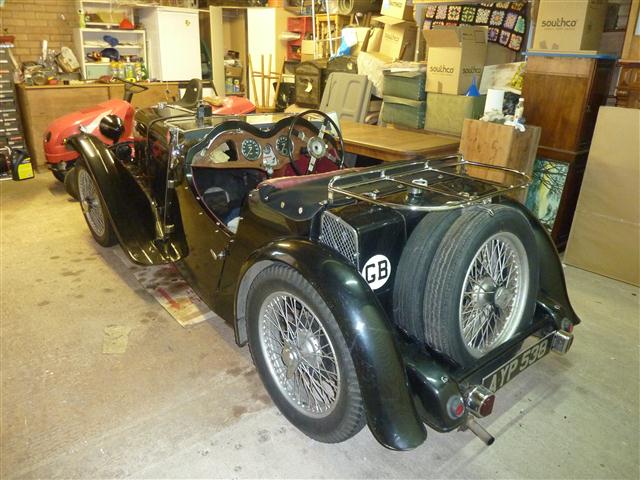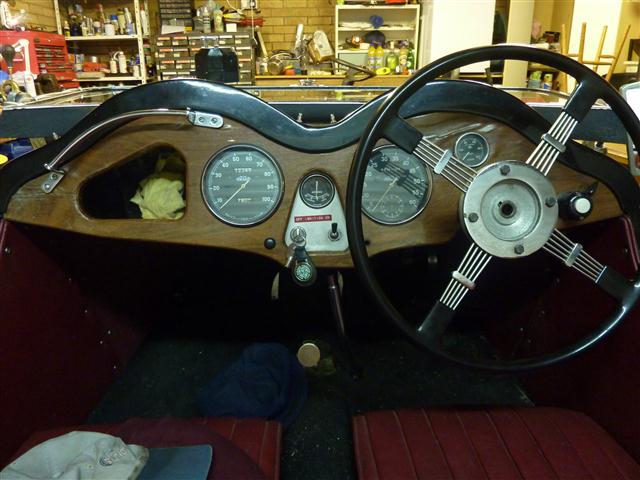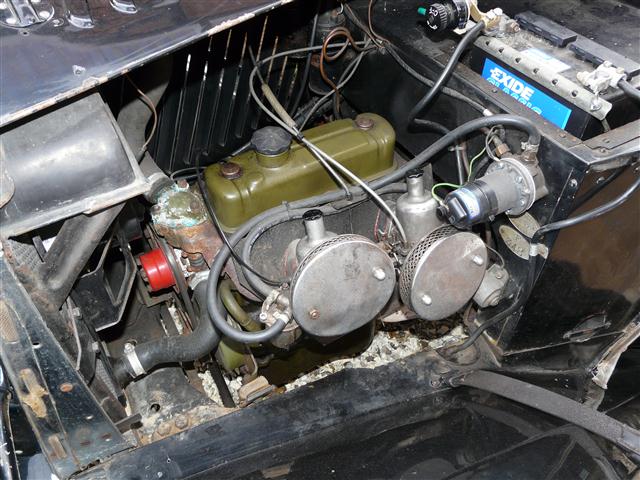 Singer and MG TA pictured together at Three Counties Showground Malvern October 2010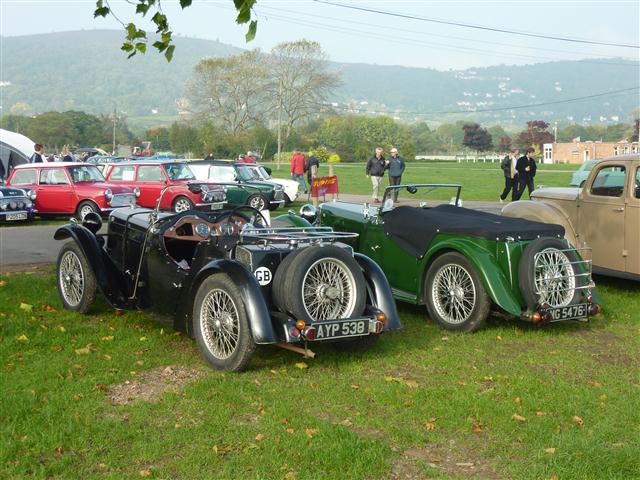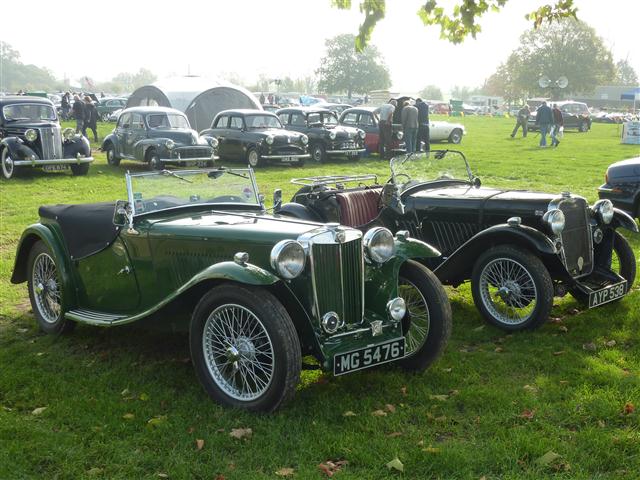 Out an about at Twyning Village Green Autumn 2011, and co-incidentally parked next to the same MG TA owned by Ray & Lynne Bird.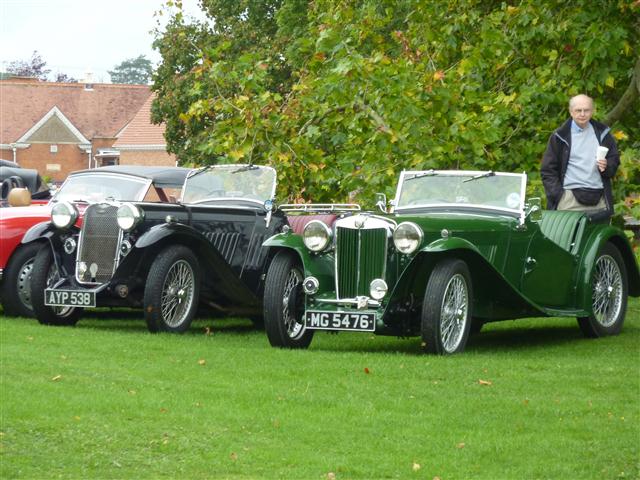 Out with friends and Mothy on my birthday Feb 2012 at the Drum and Monkey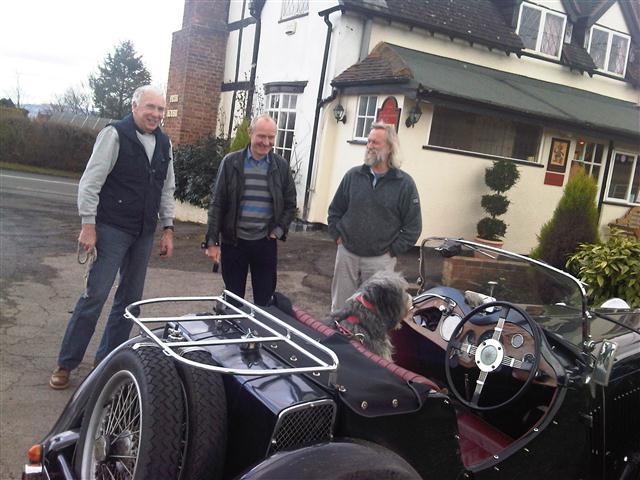 Drive it day April 2012, with Mothy and me looking like a zombie.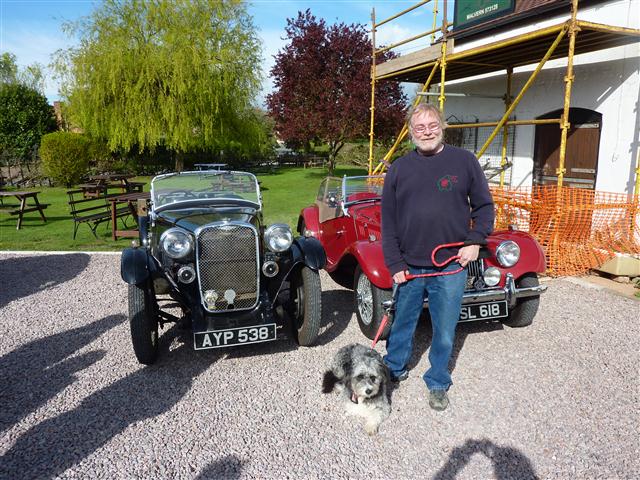 Dodgy travelling! Traversing Longdon Marshes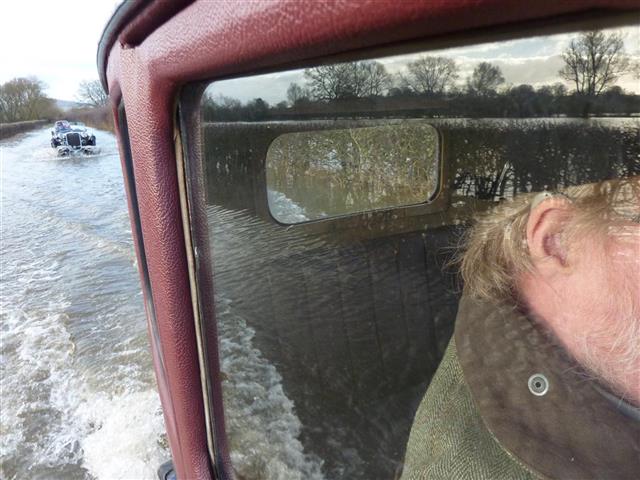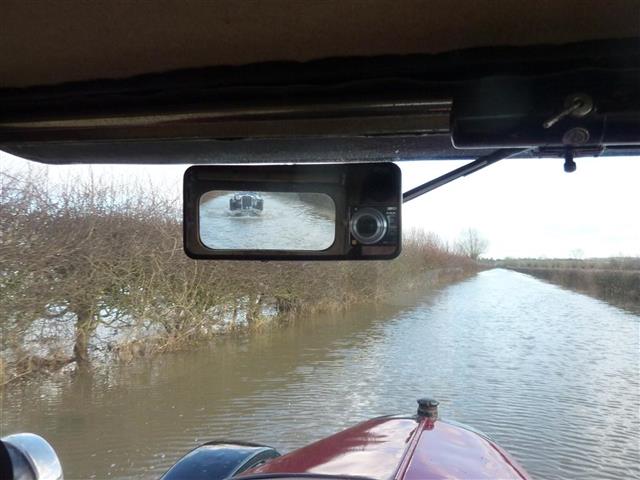 Singer and Austin Seven at Much Marcle New Years Day 2013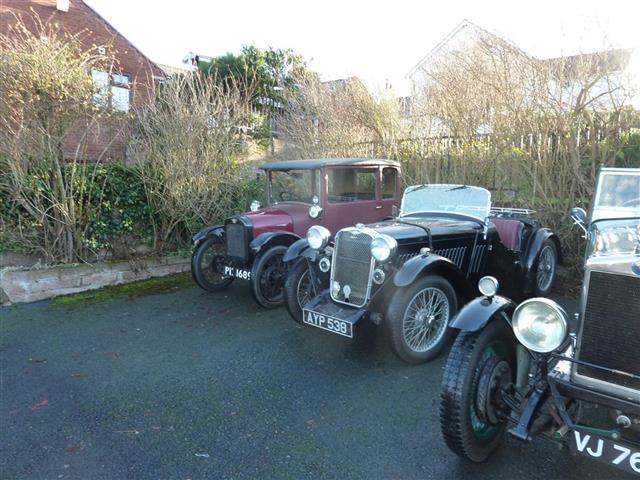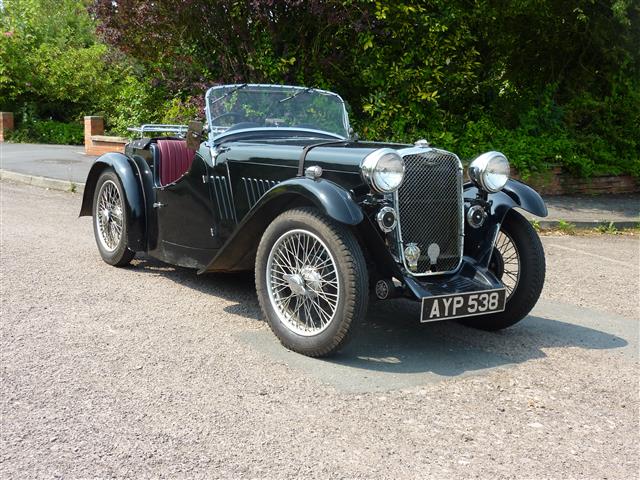 Steering box removed for overhaul and now re-installed. Free play at steering wheel down from 5" to 1.5"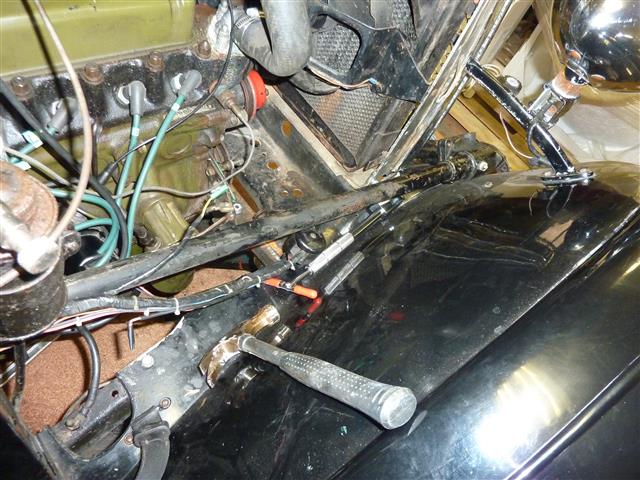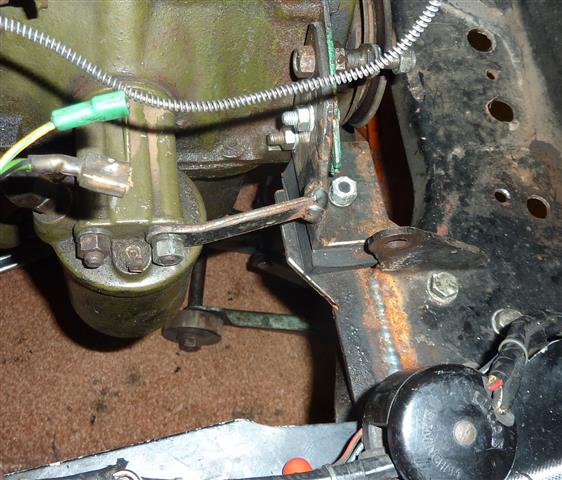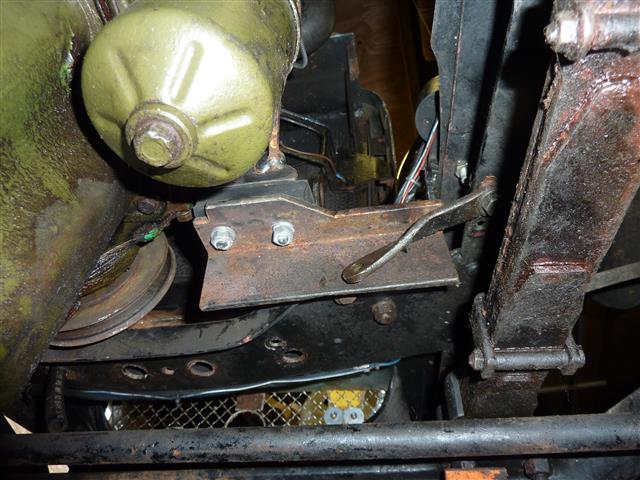 Moffat patiently waiting for work to finish.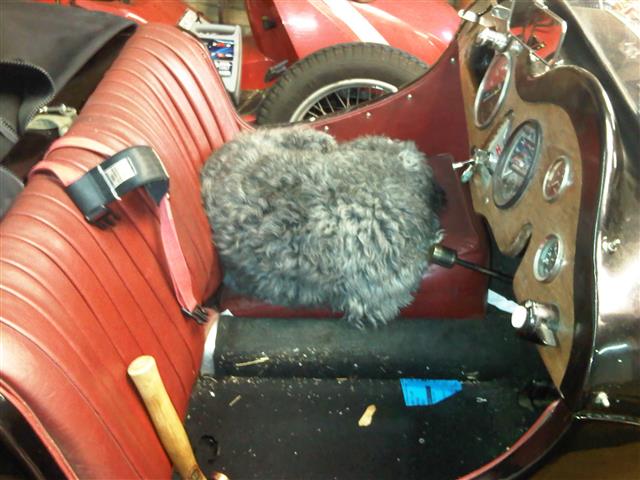 Box back in looks just the same as before!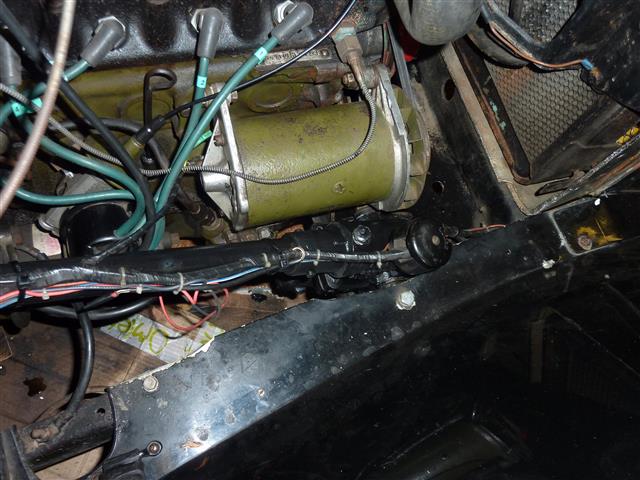 Looks happy with itself.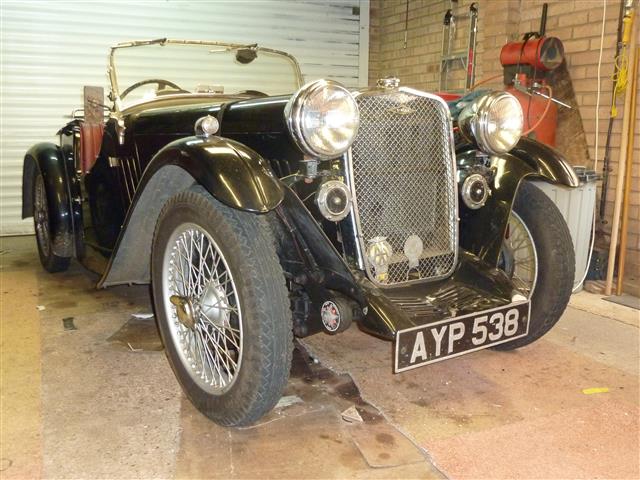 Here are some pictures from the 1970s when the car was owned by June Butler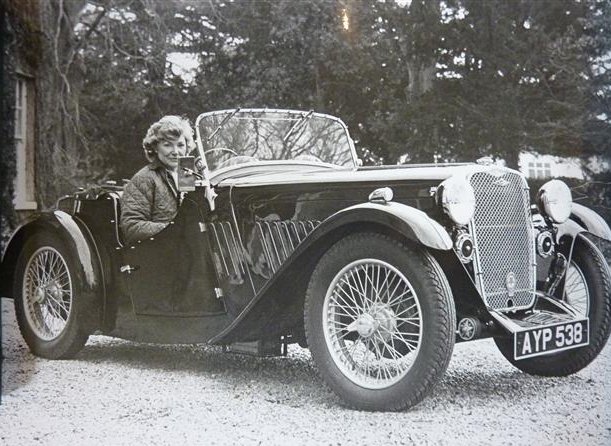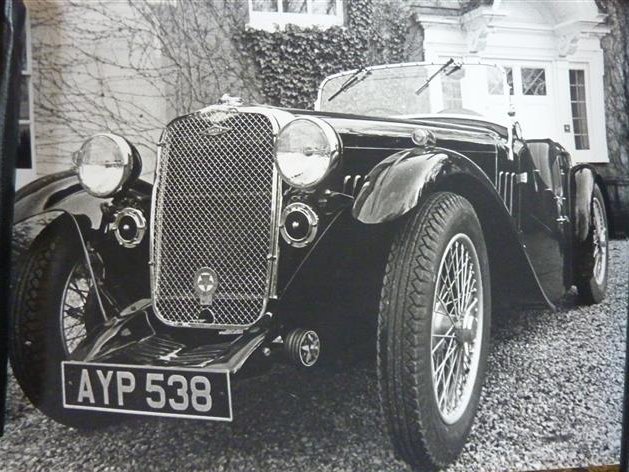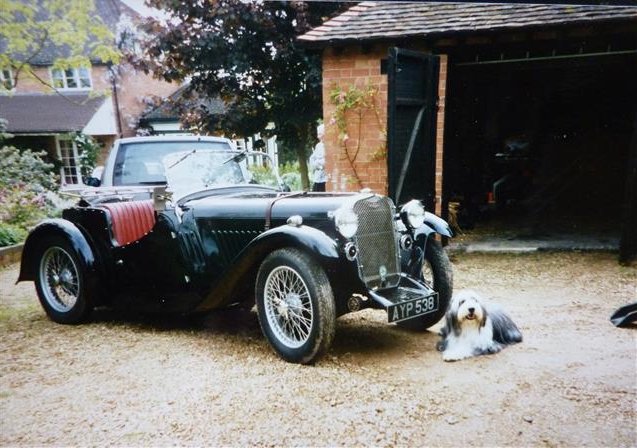 Updated April 1, 2013