Austin Seven RP Saloon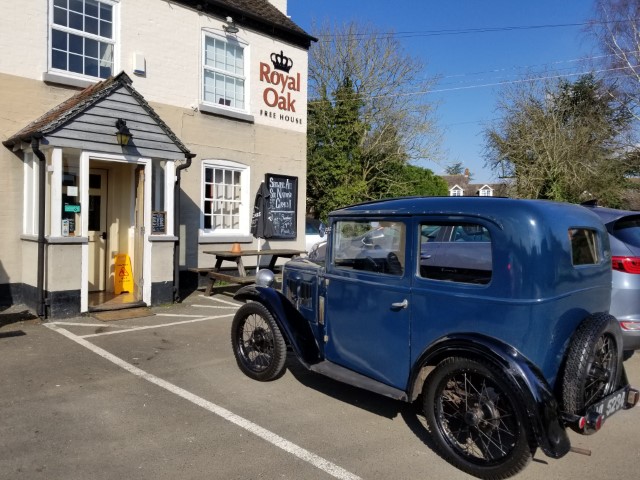 Reg no: VL5234
Chassis no: 182755
Car no: B8 6361
Engine no: M179771
Body no: 14737
Reg Date: 09/11/1933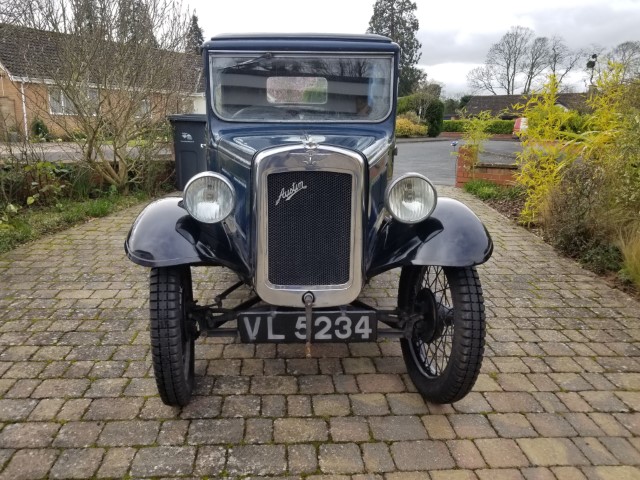 First owned by John Denny of Oswestry, he drove the car until he was 98, and then the car passed on to his sister Lisa Denny in 2008. It seems the car was placed into long term storage in 2010. I am therefore the third owner.
The seller of the car had this to say.
This Austin has been in the same family from new with its original owner having it until he was an incredible 98 years old then it passed over to his elderly sister until recently, Its only got 2 owners on the Log book both of which are the same surname. It's been in the Shropshire area almost all its life but was driven up from Lincoln when the family moved in the 1960`s and it retains its original supplying dealer dashboard plaque (RM Wright & Co (1927) LTD)
The car is totally standard and very original and superbly original interior with a patina that just couldn't possibly be replicated, It's got the original Austin rubber floor mats and the seats and headlining are all well used but still serviceable a look lovely and still seriously comfortable with a look that only 80 years of use gives,

It runs and drives surprisingly well but obviously this is nearly a 90 year old vehicle that's been off the road for 10 years so some very minor things will need addressing such as basic servicing, The carburetor has been repaired at some point and it works well and it obviously still retains its 6 Volt battery and electrical system however a separate more powerful 12 Volt battery has been added to power the starter motor. The engine starts easily and can actually be started by the handle and it sounds great with good oil pressure and little smoke at all, The clutch brakes and gears all work well with good handbrake also.
It comes with some period side mounted traficators which are not fitted.