1937 Austin Seven Open Road Tourer 4 seater FK8042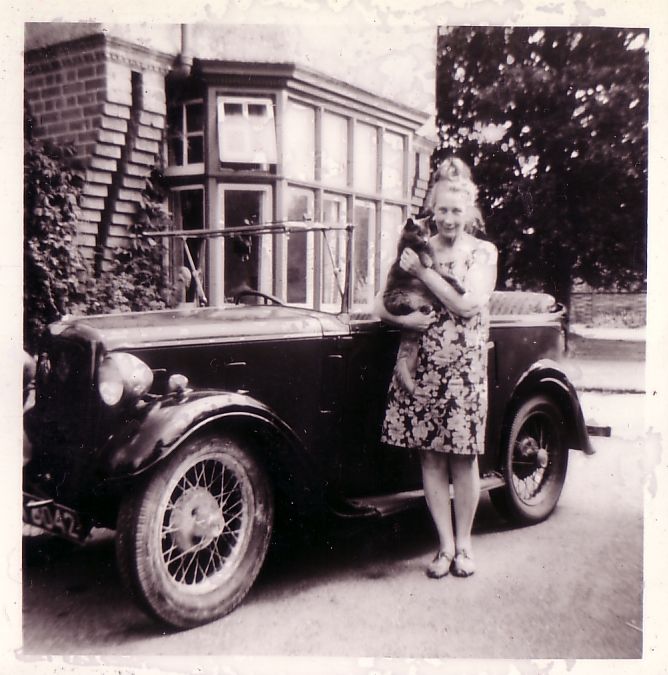 Mother in law and Simon the cat.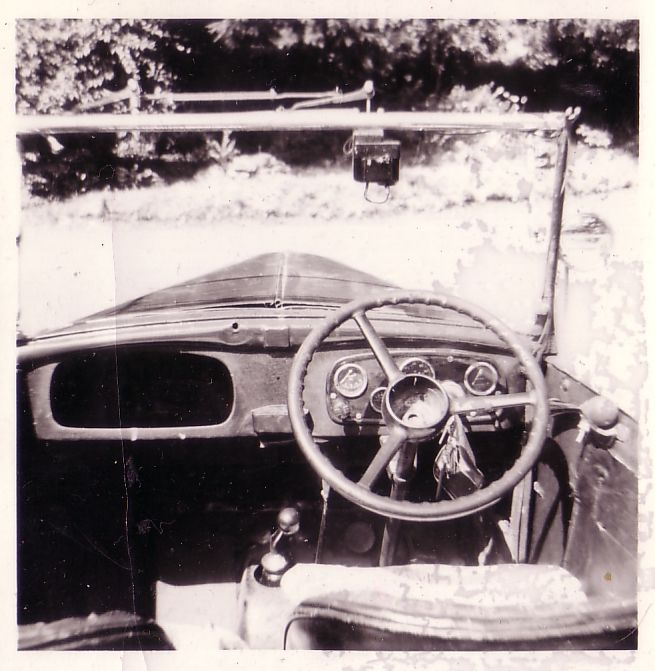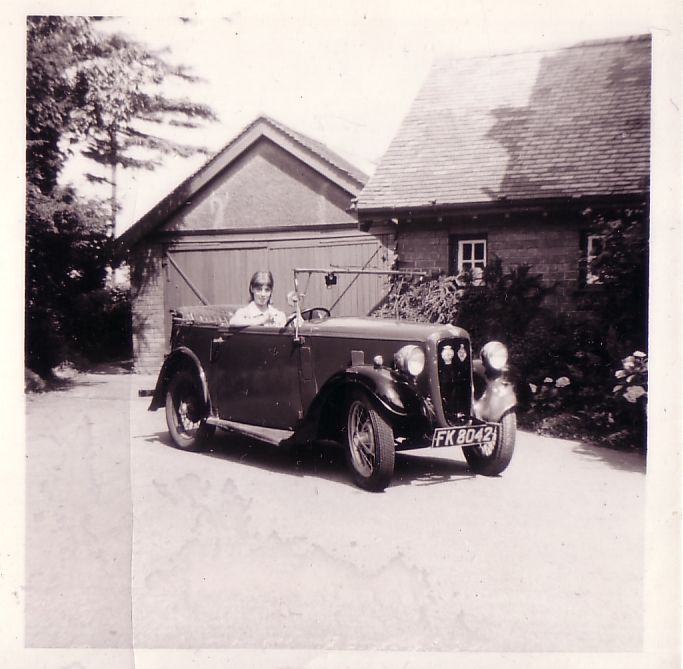 Sheena my ex wife. It was to be another 30 years before she learnt to drive.
In 1965, when I left school, I had no firm idea as to what I wanted to do with life, so my father arranged for me to be apprenticed as a motor mechanic to Westgate Motor House in Gloucester. This garage was a Standard Triumph dealership, and also had the distinction of at one time being a de Havilland aircraft dealership as well, this being advertised by a plane installed on the roof of the building. I believe the plane was removed in the early 1960s. This was a wonderful time in my career, not only the fascinating jungle of life in the motor trade, but of course the social entertainment in the latter part of the 1960s.

During this period I was given an Austin 7 Open Road Tourer 4 seater which had been lying fallow in an orchard for many years.
A coat of Dulux paint and it looked as good as new. Somehow it passed through the MOT and happy transport it was as well. Following an incident with a broken crankshaft, I rebuilt a fresh engine for it, carrying out the rebore myself at Cinderford Technical College in their machine shop, and scraping the white metal bearings in as well.
That engine worked well I am proud to say. The only fly in the ointment, as mentioned, was that the car was a tourer and had no hood frame. So I bent some thin tubes, and covered them with some plastic sheeting I bought from Halfords and there was the wet weather protection – until it blew off as I was driving along. So after that, I did without any weather protection, which impressed my nice new wife - not at all! Her take was, that if one is going to sit in a traffic jam in Gloucester in the pouring icy rain in January, then it would be better to do that in car which looked as if it should have the hood down all the time.
There was also an incident following a lunchtime pint, when two largish friends settle down comfortably on the back seat, stretched, and the body broke its back and both doors swing open, and thereafter had to be chained shut.
So the Austin 7 was sold for £27 and an MG TC (£100) took its place, and that is another story.
I now have some previous history.
David Floyd wrote to me and he says.

My father owned the above vehicle from about 1952 to 1960. Having "Googled" the registration no., I was very interested to find it on your website.

I am attaching a photograph of the car taken on a holiday at Great Yarmouth about 1953. In the picture are my parents, and my elder brother. I was not born until 1957.

My father bought the car from a Mr Shenton, and at the time lived in Ladypool Road, in the Sparkbrook / Balsall Heath area of Birmingham. He sold it to a man named Barry, who worked with my father as a coalman. I am told that this Barry at one time tried to convey a horse in the car! Could this explain why when you bought it, there was no hood?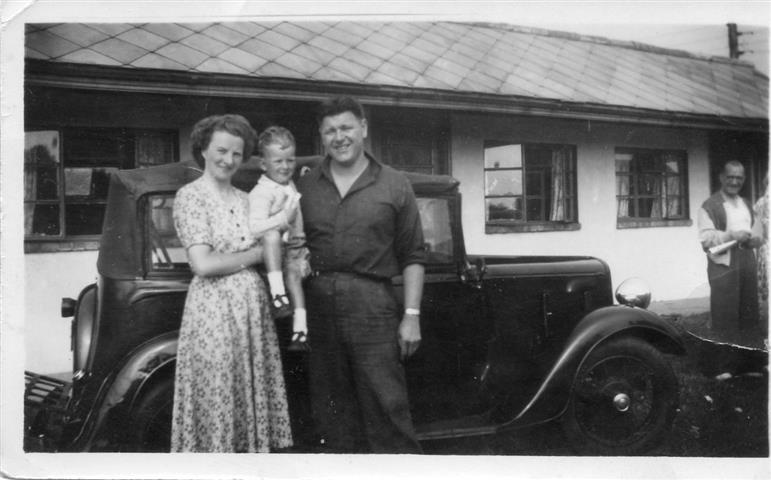 The Austin 7 Owners Club have it recorded as an Ulster Replica.