1959 Triumph TR3A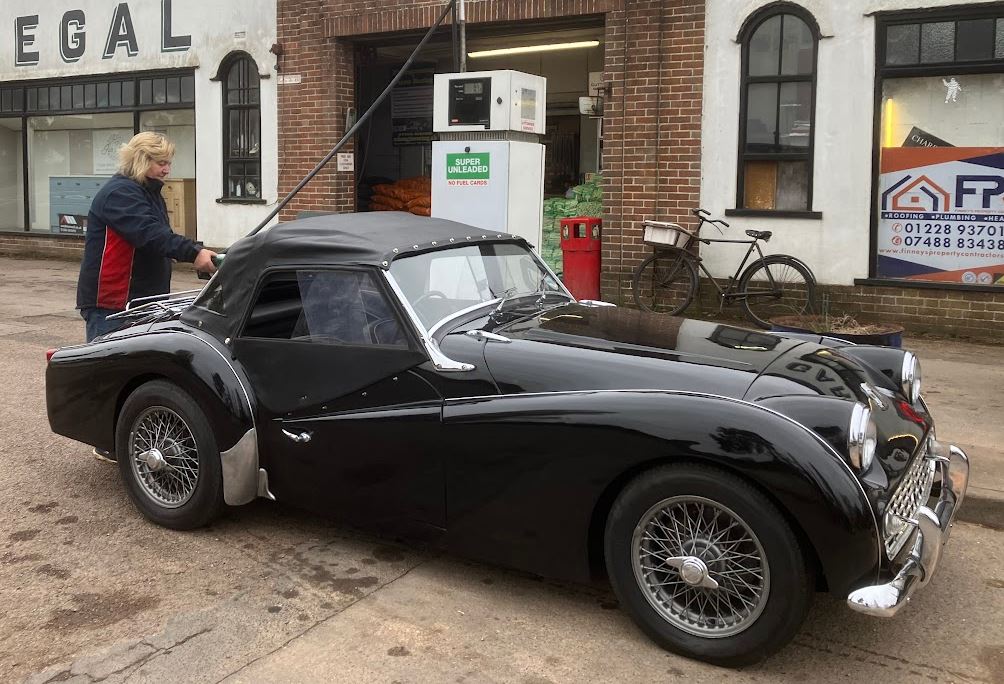 Reg no: XYU448
Chassis no: TS 59705
Engine no: 60461
Body no: EB 57960 1063790
Reg date: 04/12/1959
Build date: 16/10/1959
Potted history

The previous owner bought the car in 1982 from a chap in Biggin Hill who was going through a divorce for £500. At that time the car had been stored in the garage for 9 years.
Not much changed with the new ownership as the car was then stored for the next 15 years.
Over the years much remedial work was carried out by the owner to rectify extensive rust.
The wings, inner wings, floor pan, sills and quarter panels were replaced. The engine was in good condition and did not need to be touched.
Twenty years the engine was rebuilt, new pistons, valves and so on.
The car has a modern hi torque starter motor and new dynamo and pertronix electronic ignition.
When I enquired about one of the dashboard switches, I was told that he had no idea what it did either as the car came with it.
During the forty years most trips were mostly around Kent with the TR register. There was one trip to Le Mans around 2000 with three adults on board. That must have been a crush.

Also the indicator bezel which moves with steering wheel and is attached to it by wire has been like that for over 50 years.
Some of the works that have been carried out by me in getting to know the car.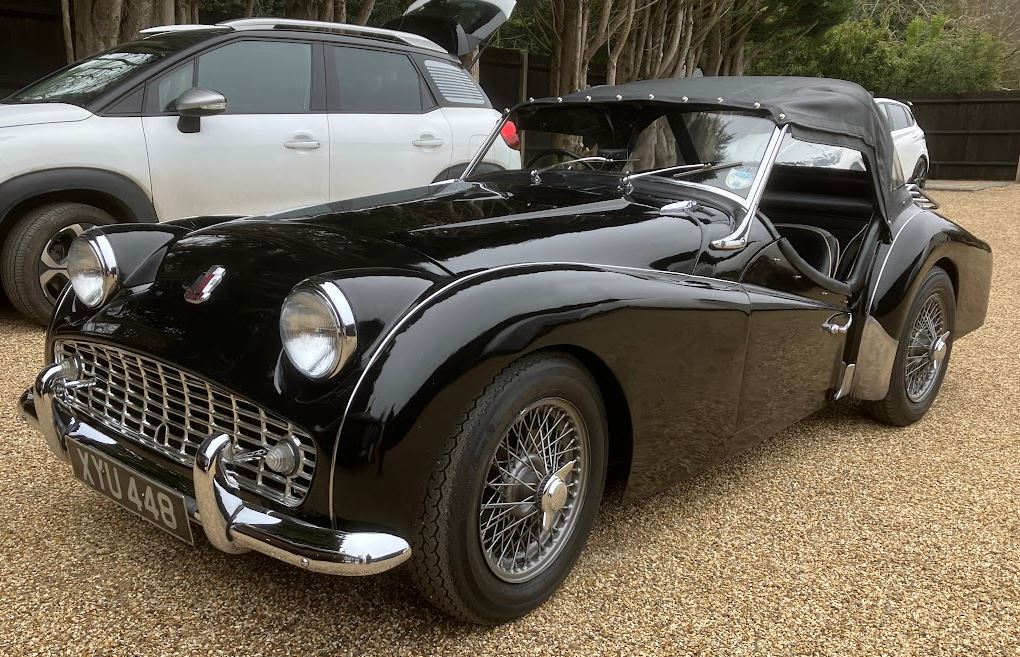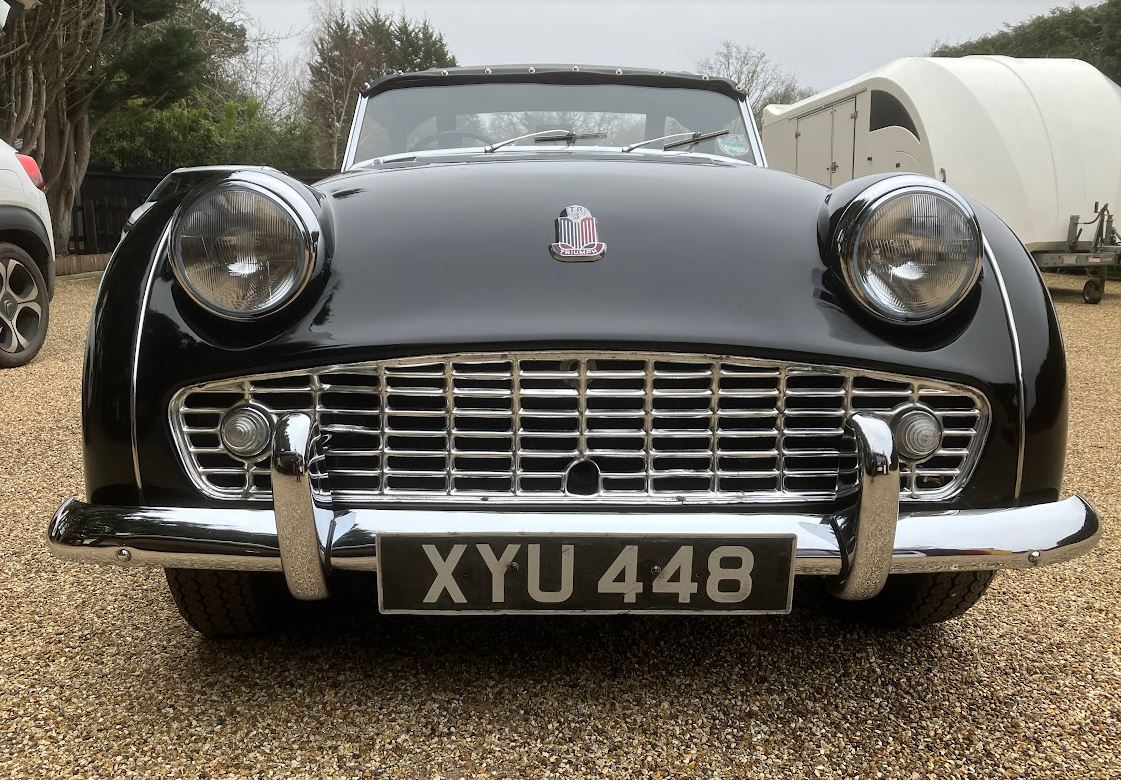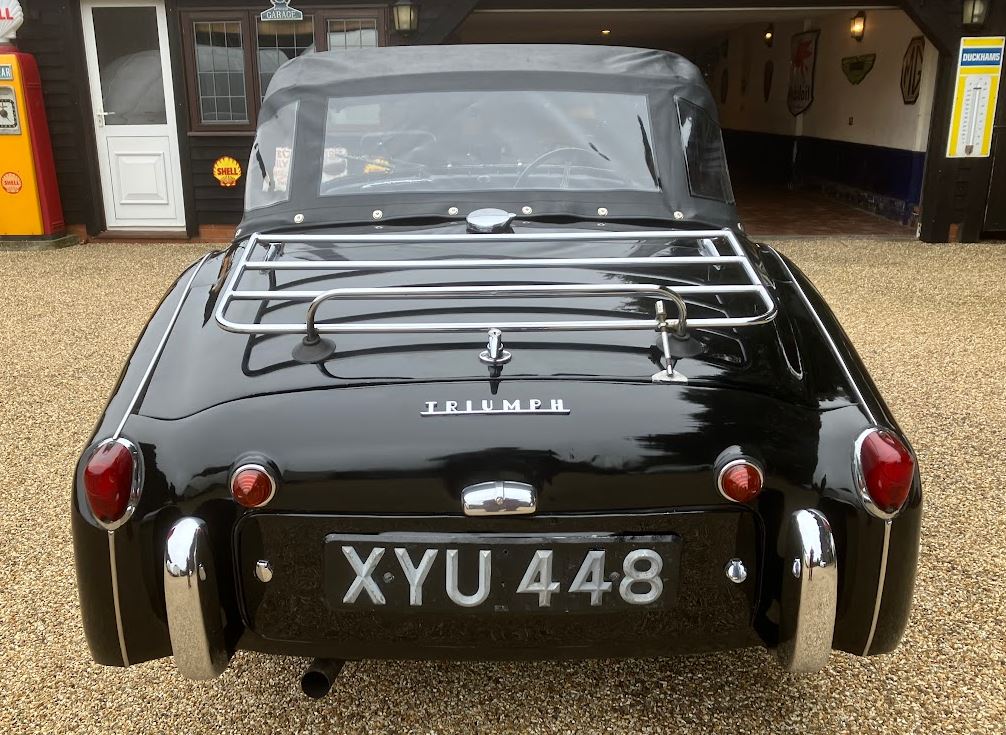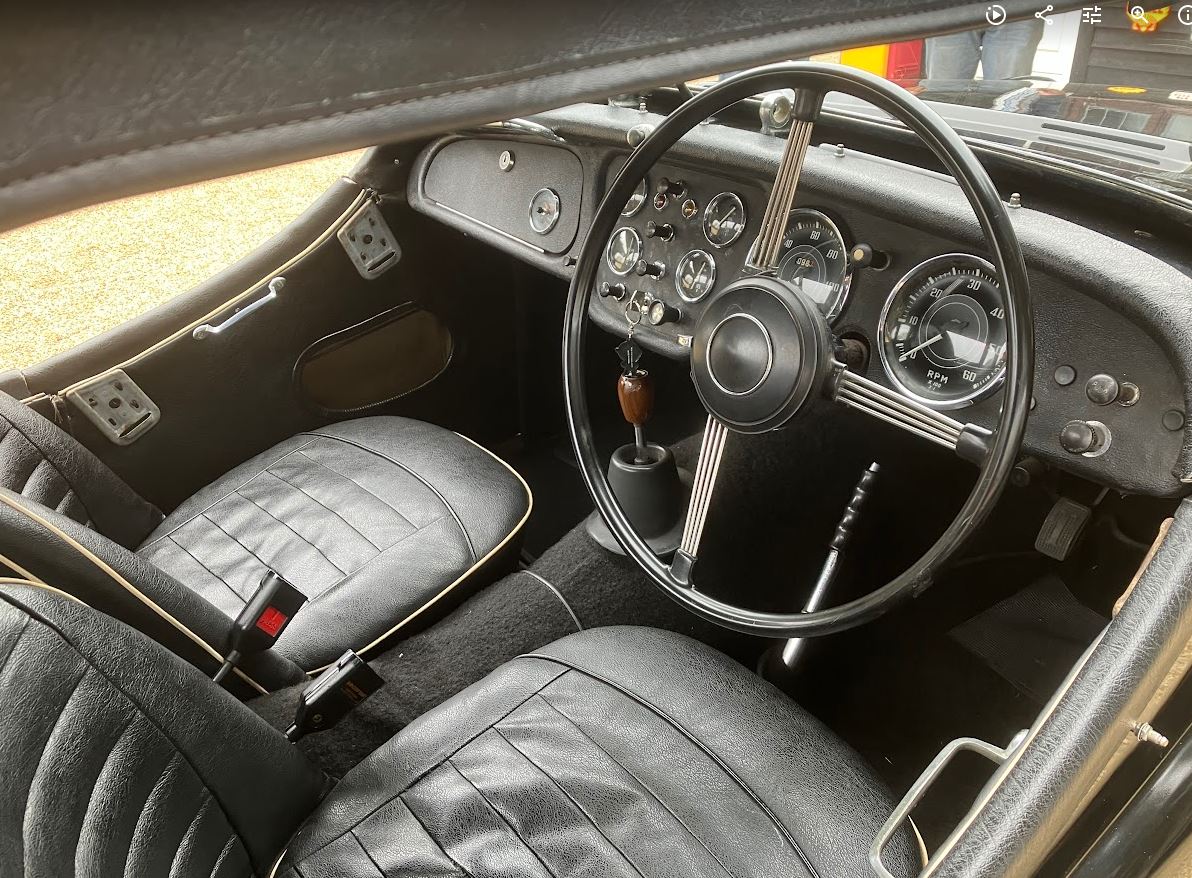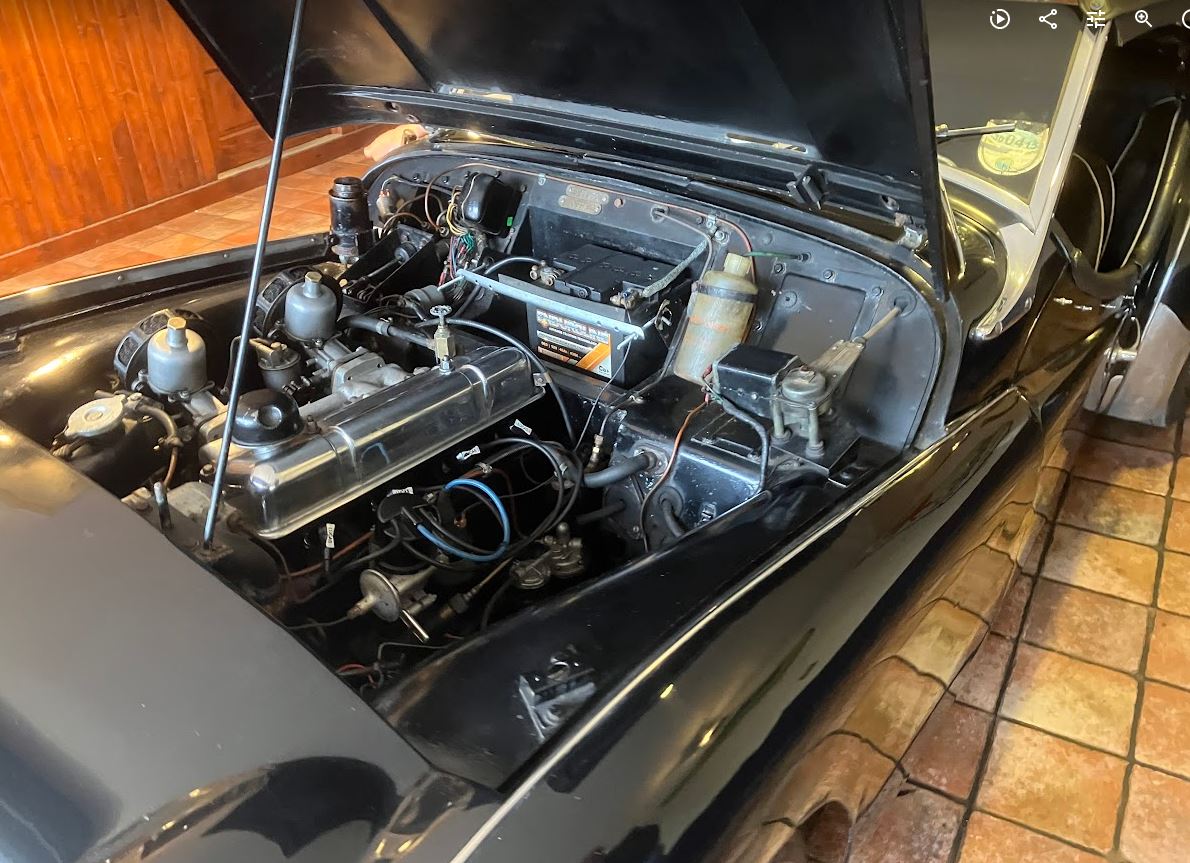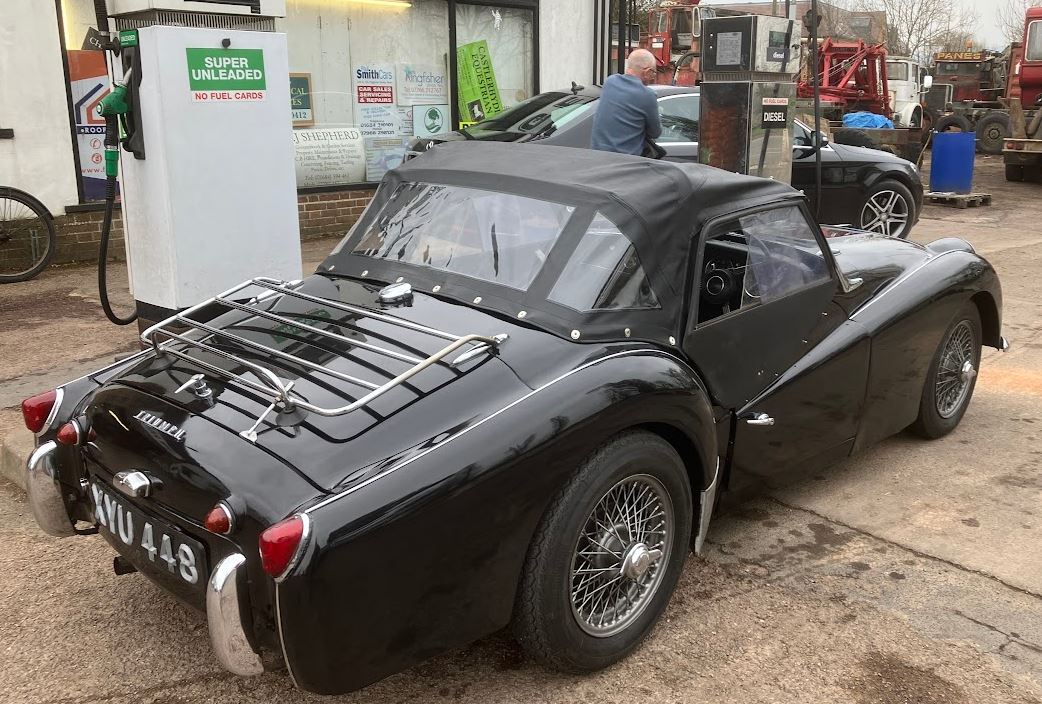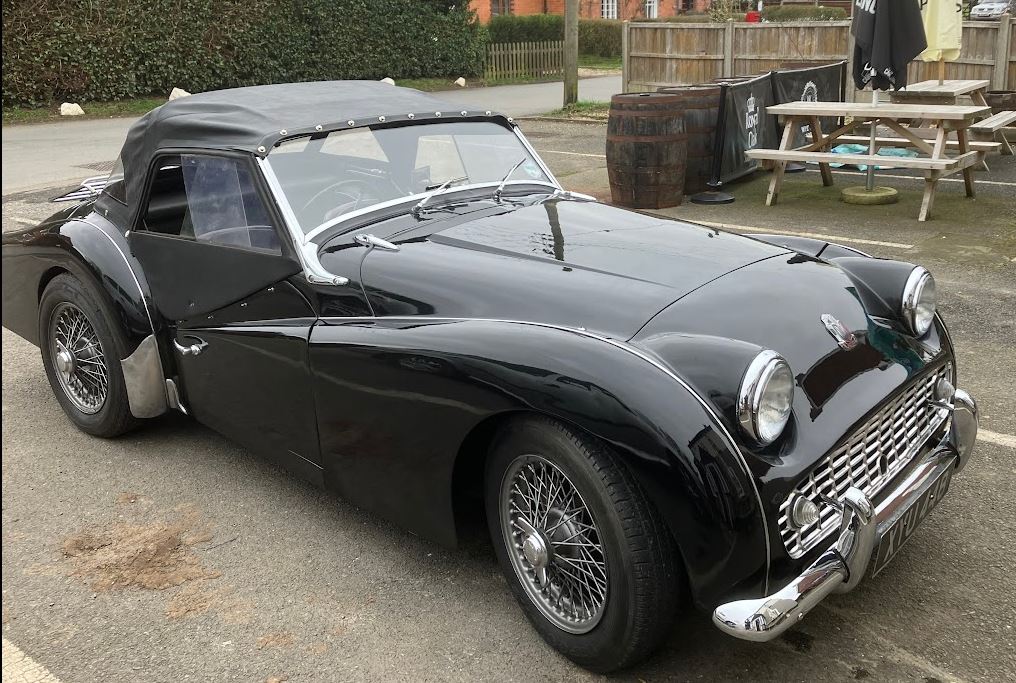 August 28, 2023