1931 Austin 7 RN Saloon
Reg no: CV5728
Chassis no: 145213
Car no: B4 8412
Engine no: M145986/REC5156
Body no: RN 1507
Reg Date: 30/12/1931
Mike Eggers the previous owner. wrote to tell me of some of the history.
I cannot give you much history on CV5728, since I have no information prior to my acquiring him in 1981/2; I bought him from a chap in Rugeley who had taken him as payment of an outstanding debt, and he was in a rather sorry state; engine not starting; brakes, steering and suspension in a mess- particularly the front where someone had managed to fit the spring shackles upside down,brake levers back to front etc etc.

A friend helped me remove the engine and we fitted new gaskets, decoked, and generally titivated and soon the engine was purring away- and since then has required very little attention, other than general maintenance, new condenser, plugs, work to dynamo, and about 5 years ago a rebuilt carb.

All the coachwork, remedial welding work to chassis, brake linkages etc and servicing over the years was done by an excellent A7 engineer called Malcolm (Mac) Bonar who worked from Outwood in Surrey and Fering in Sussex, until he retired. The tyres have lasted since I bought him with only 2 new inner tubes as I recall. You may have noticed a claret cork jammed under the manifold, which has successfully stopped oil leaking out from the brass relief nut in the crankcase! Simple but effective.

The only 'history' for my family was that both my daughters wanted to be taken to and from church for their weddings in Herbie, and so in 1994 Mac organised a professional repaint job which still looks pretty good, other than cracking along the bonnet hinge. I had to invent a way of attaching the white ribbons and so you will see in the rain channel above the front doors shaped cork with eyerings which work well, with a wire ring around the radiator cap holding the ribbon at the front. By removing the passenger seat, there was enough room for the brides and their dresses to sit in the back going to church, and for the Best Man to drive each couple to their receptions.

The mileometer is at the same number from when I got the car, although the speedo does work as I am sure you have seen; I have not kept a record but I have probably only ever done 4-500 miles per year, but how many times the counter went round the clock from new, I have no idea. Most of the mileage was done around the lanes of Sussex, Surrey and Kent, as I tried to keep off main roads for obvious reasons, and now have a pretty encyclopaedic knowledge of the byways of the area!
----
More history was provided by Michael Williams, he states:-
I have just had a call from Michael Eggers and have seen all your pictures of Herbie. I was the friend who helped him with the initial work in the early 80's. You would be amused to see us trying to fill a bath with WD40 in which to immerse the engine so that we could get it apart! There were several garages in the Brighton area who thought we were mad trying to buy a 4 ½ gallon jerry can of WD40.
I had rebuilt a 1928 Austin 7 in the 50's before going to the RMA Sandhurst, which I had there illegally, but it was useful as four of us could carry it up the steps of a college and then drive it along the corridors at great speed throwing 'Thunderflashes' at the diners and then we could carry it down the steps at the other end. The joys of youth in the 50's!!
I drove both Michael's girls to their weddings and back afterwards and I think that I was the only other person allowed to drive him apart from Michael.
So there is a little more of the history from another angle?
----
Since taking ownership the rear axle has had to have a new crown wheel and pinion fitted, see here.
At the Farmers Arms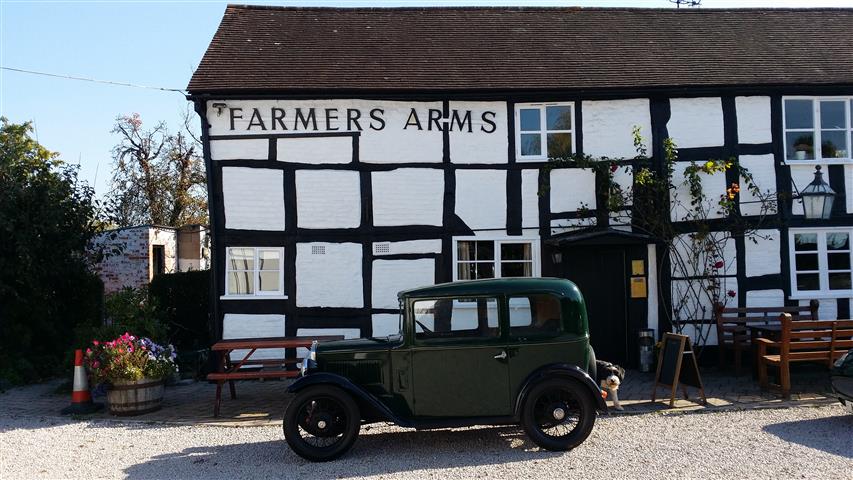 And inspection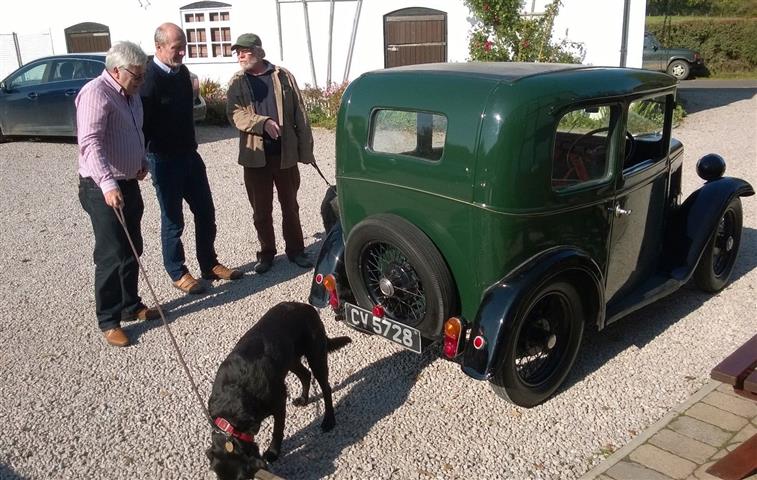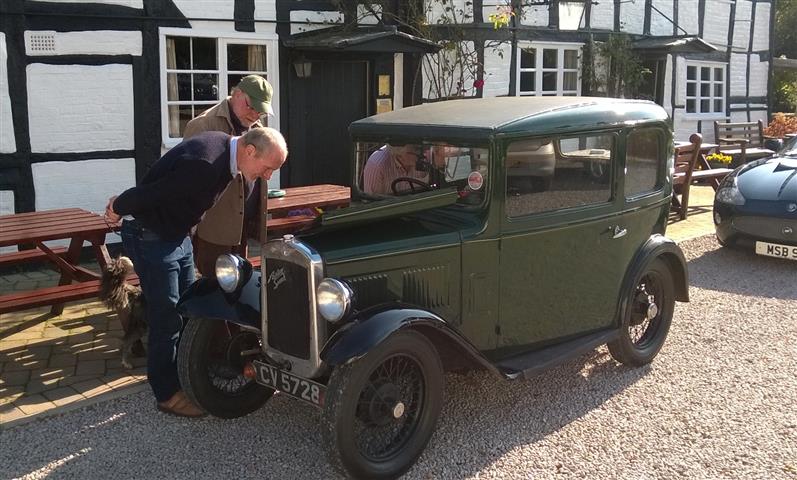 Earls Croome Garden Centre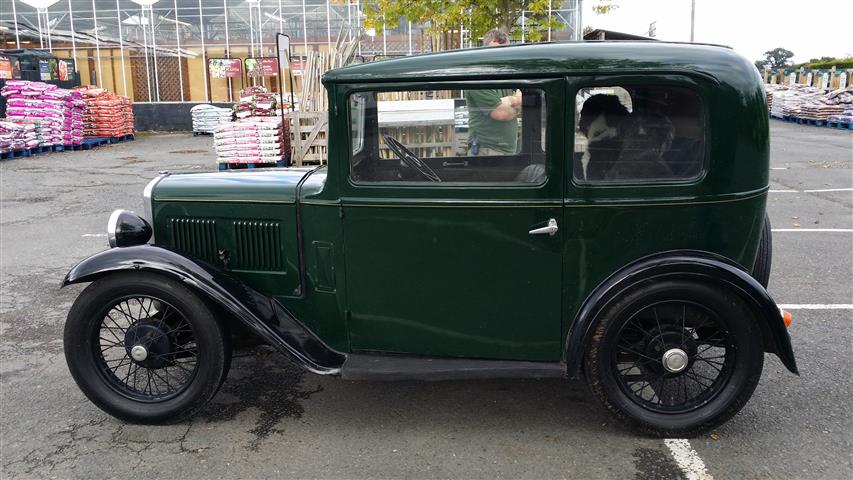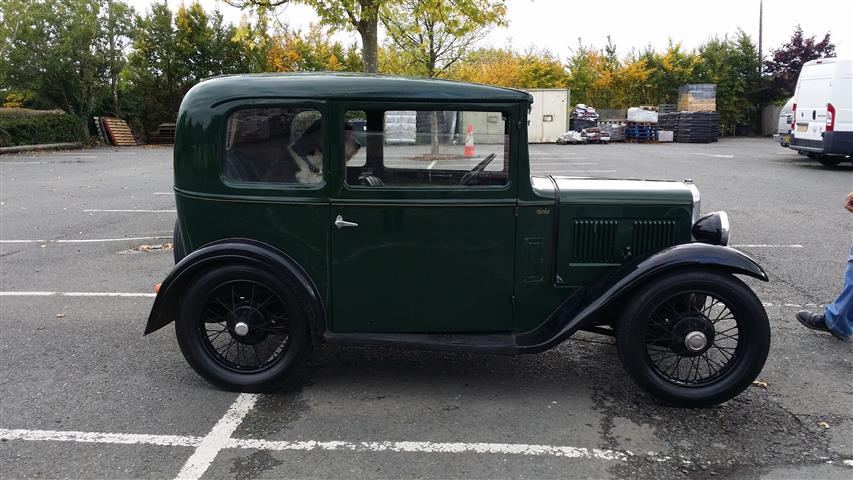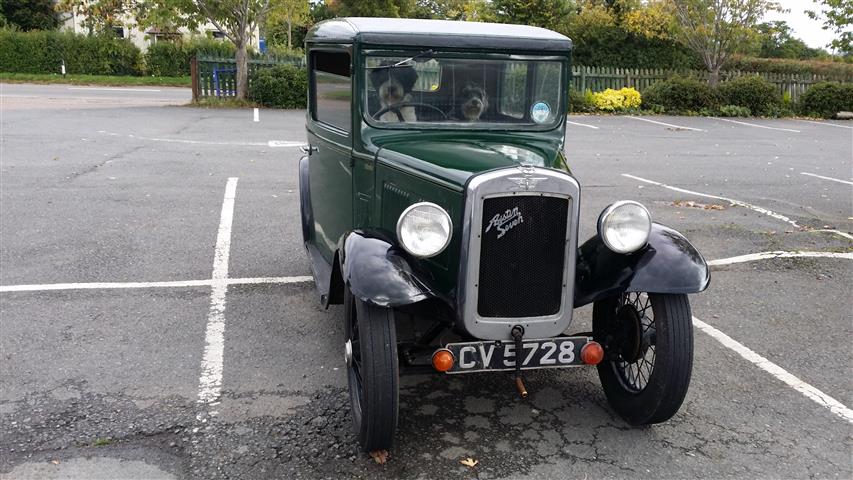 From the advert on the ebay website

Herbie
Herbie is an early RN Box Saloon, registered 30/12/1931 in green and black on an original Cornish number plate, which is transferable but please do not do that as it is part of his history.
He has been in his last ownership for 25 years, has been lovingly maintained and kept in stunning condition.
Herbie is named after Herbert Austin, he was fully restored by a well known coach restorer Fleur and has the signature mark on the back. He is stunning body wise, interior as you can see is stunning too and amazing mechanically.
He would win 1st, 2nd or 3rd at any classic car event.
He has an old buff log book and modern V5 c with a little bit of service history, a more modern carburettor and the better 4 speed box.
All electrics are working as they should and modern indicators fitted but could be taken off if required.
Bad points, could do with better tyres as they have cracks in the wall and the sunroof has been covered in at some point in his life.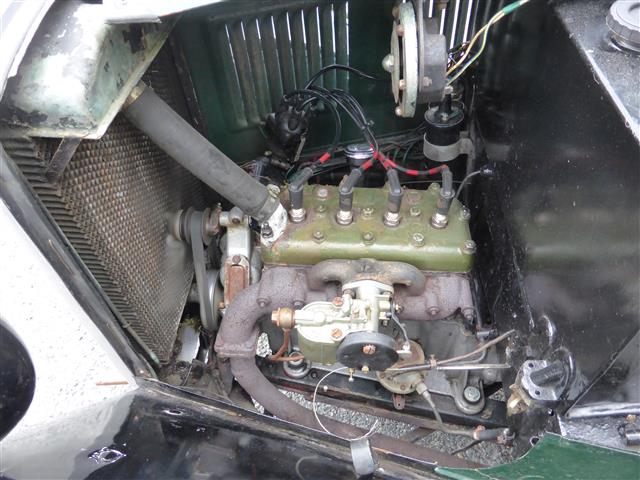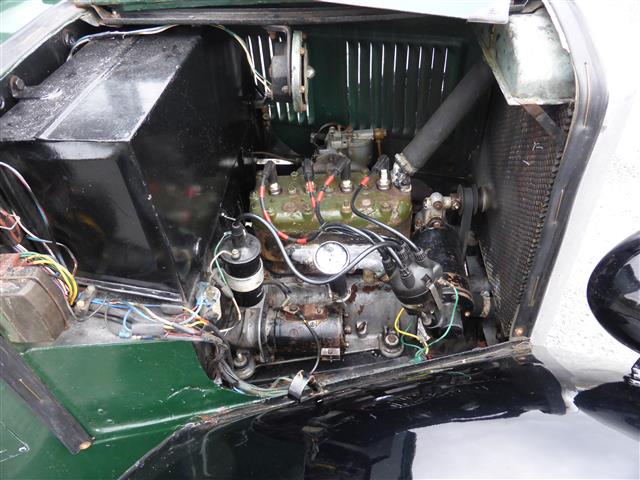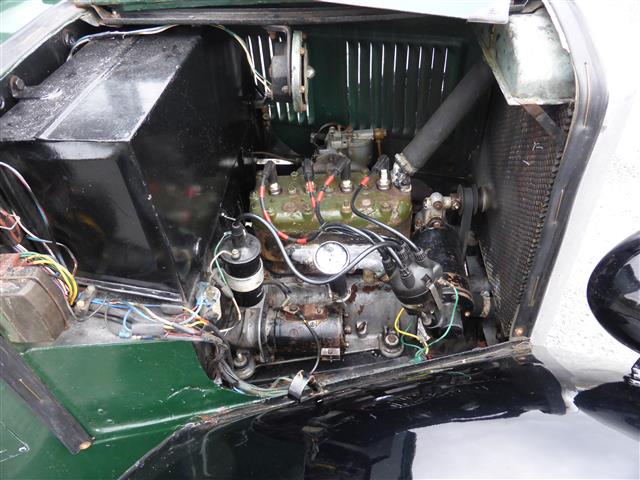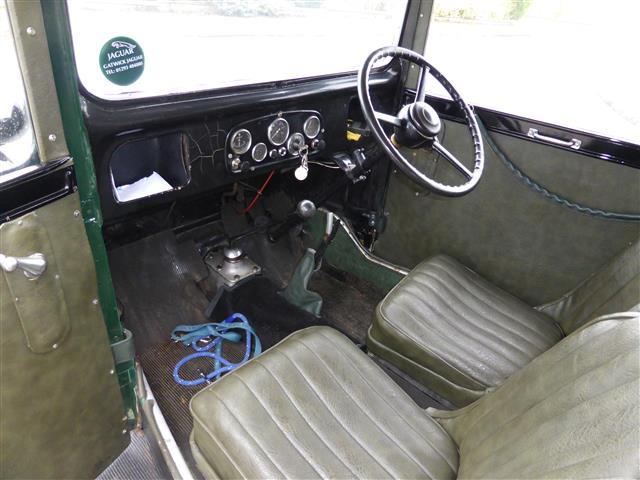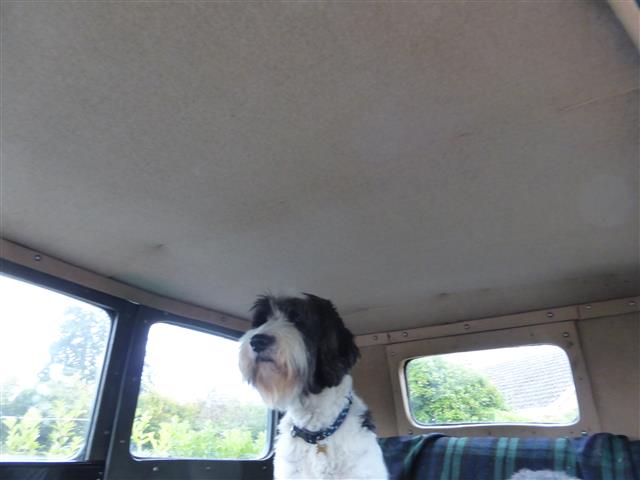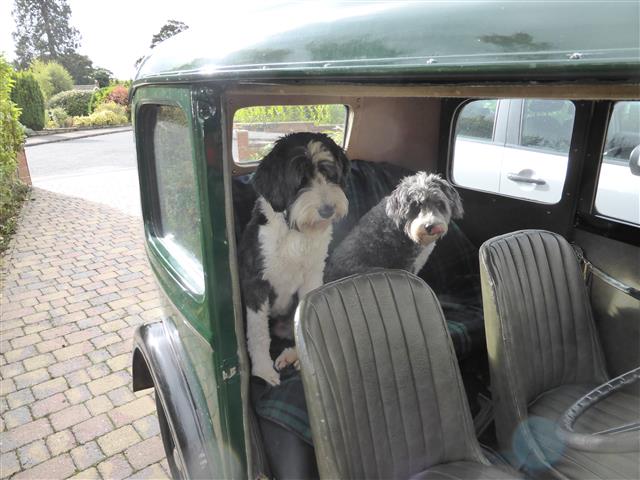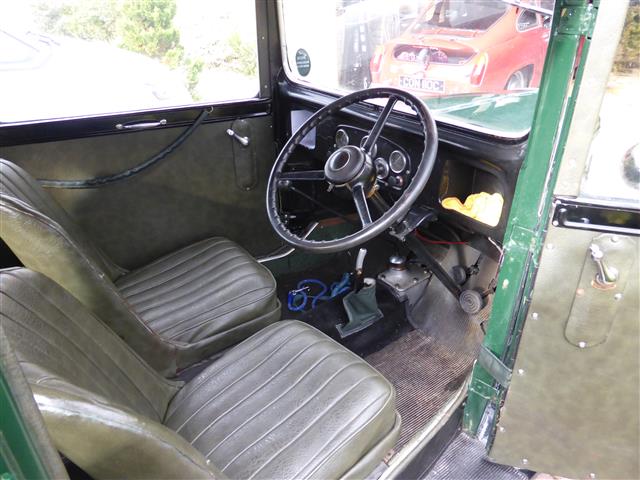 Rose and Crown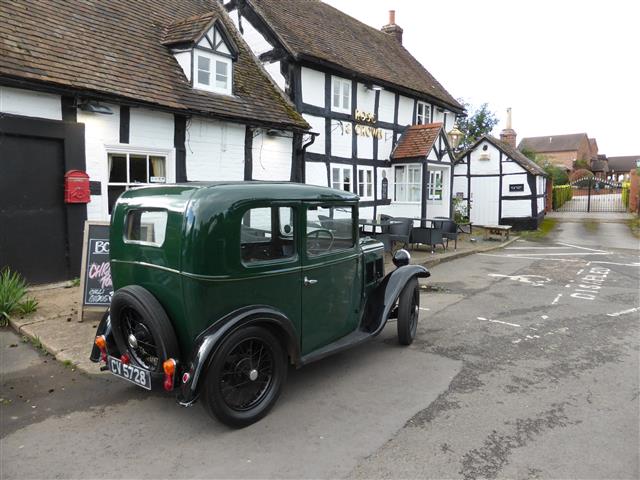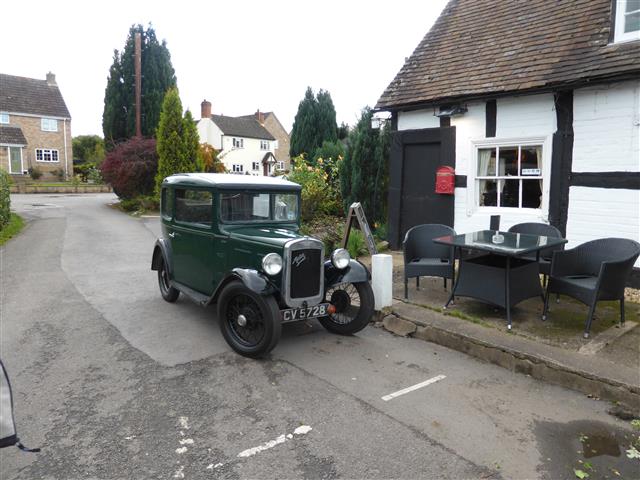 Inspection by Ian Sly.......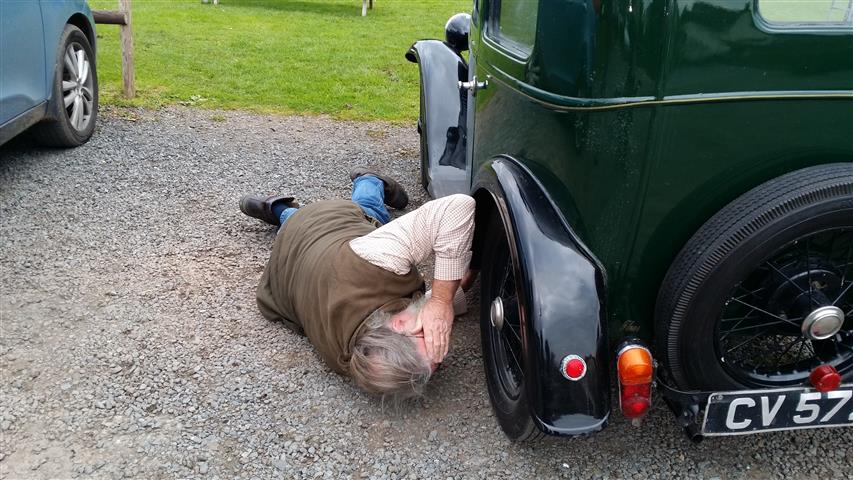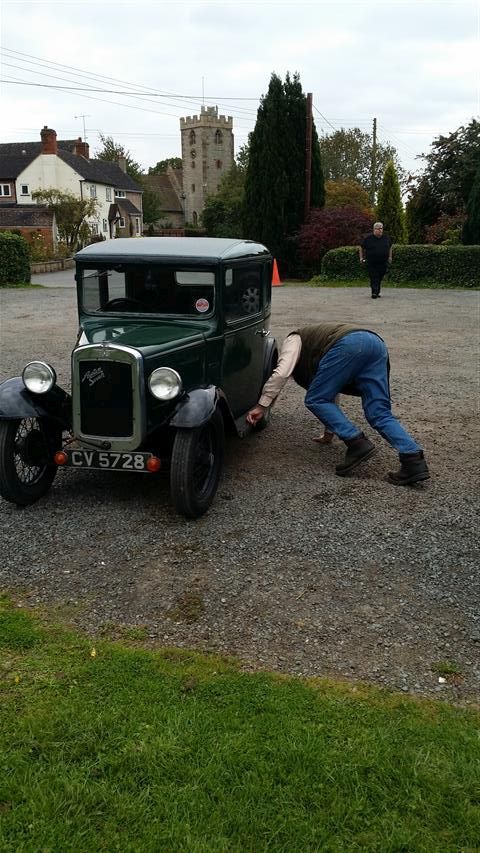 March 31, 2023